Devcon VII should be in Bali, Indonesia.
Here's why:

Leading Economy
As the anchor of the region, Indonesia is the #1 largest economy in Southeast Asia by a big margin. The GDP of Indonesia is larger than the GDP of Vietnam, Malaysia, and Thailand combined.

Largest Ecosystem Impact
It gives Ethereum the best potential of impact compared to any other country in SEA, due to 2 facts:
Multitude of crypto-ready talent pool

As the largest digital economy in SEA reaching $77 billion and home of 16 tech unicorns, Indonesia has a very large pool of tech talents predicted to be 8 million professionals by 2030. This could translate to a large community of Ethereum developers on top of already existing ones.

Lightspeed rate of crypto user adoption

Indonesia experienced an exponential 16x growth of crypto users over the past 4 years and still represents a huge untapped potential being the 4th most populated country in the world.

Unique Location
Bali is #1 destination in Asia and #2 in the world according to Trip Advisor 2023 rankings. Bali offers a very unique combination of rich culture and visitor accessibility especially for large international events.
Bali's infrastructural ability to host large scale events was displayed on a world stage last year when the 2022 G20 world summit was hosted at the Bali Nusa Dua Convention Center with 10,000 people capacity on a 50,000 sqm building area. The area has 40,000+ hotel rooms with 4-stars & above, and is also home of many web3 digital nomads from all over the world.
---
Country and Entry
1. What are the visa restrictions for the country?
Majority of countries can easily get a visa on arrival both at the airport or online. The process is quick and only requires a passport valid for at least 6 months, travel plans and a friendly cost of $35.
References:
2. How easy is the international access?
The Ngurah Rai International Airport (DPS) is Bali's international airport, which is strategically located in the southern part of Bali and is only 1 hour away from the majority of Bali's main destinations such as Seminyak, Canggu, Nusa Dua and Uluwatu.
Here are two big reasons why Bali has easy international access:
Accessible to the world. Ngurah Rai International Airport (DPS) serves 38 airlines, including major carriers like Emirates, Qatar Airways, Singapore Airlines, Cathay Pacific, and AirAsia with direct flights to and from 44 destinations in 16 countries, including Tokyo, Seoul, Hong Kong, Taipei, Turkey, Dubai and all the major cities in Southeast Asia and Australia, among others.

Affordable Flights. In addition to major airlines, Bali is also served by several low-cost carriers, such as AirAsia, Scoot and Jetstar. These carriers offer affordable fares and make it easy for budget-conscious travellers to visit Bali.
Reference: https://www.flightconnections.com/flights-to-denpasar-dps
3. What about the safety and political stability of the region?
Recently, Bali has won the trust of the world as it was chosen as the summit location for the G20 conference in 2022.
Here are some reasons why Bali is considered a safe and stable place:
The friendliest and most welcoming locals: The people of Bali are known for their warm hospitality and friendly nature to the level of going out of their way to ensure visitors feel safe and comfortable. The island's culture is deeply rooted in tradition and respect for others. Plus, the majority of people in Bali can speak English well enough to have basic communication with tourists.

Low crime rate: Bali has a relatively low crime rate compared to many other tourist destinations. Petty crimes such as pickpocketing and theft happen sometimes (as any other tourist destination), but violent crime is rare.

Stable political climate: Indonesia has a stable political climate, and Bali is no exception. The country has a democratically-elected government and a stable economy. The government has made tourism a top priority and has invested heavily in the infrastructure and services that support the industry.
Reference: https://travellersworldwide.com/is-bali-safe/
4. How expensive are venue rentals, accommodation, food, and transport?
Bali is affordable as the rest of Southeast Asia, drawing millions of tourists to come every year
Here is a general overview of the cost of accommodation, food, and transport in Bali:
Accommodation:

Bali has a wide range of selections of stays depending on each visitors' needs and budget. According to Traveloka, a trusted local online travel site, there are 11,430 hotels in Bali to choose from overall. Around the Nusa Dua area, where the DevCon VII could be held, there are 40,000+ rooms offering accommodations ranging from a local flat up to a five star suite, yet to include the boutique villas, lodges & bed and breakfast from sites like airbnb, vrbo and flipkey.

For a shorter stay, Bali has a multitude of options, from budget stays that go as little as $10-$20 per night, while mid-range hotels can cost between $30-$100 per night and five star hotels starting from $150 - $3,000 per night.

For a longer stay, monthly rent varies around $150-$500 per month, for a one-bedroom apartment depending on the location, type and quality of the accommodation.

Food: Bali has a variety of food options to suit every budget. Local warungs (small restaurants) offer inexpensive meals for around $1-$3, while mid-range restaurants can cost between $5-$15 per meal. High-end restaurants can cost upwards of $30 per meal.

Transport: Bali has a range of transport options, including taxis, motorbikes, ride hailing (2W and 4W) and car rentals. Taxis are relatively inexpensive, with fares starting at around $1-$3. Motorbike rentals can cost between $5-$10 per day, while car rentals can cost between $20-$50 per day.
Reference: https://www.numbeo.com/cost-of-living/in/Bali
5. What is the climate during Q3/Q4?
Bali is similar to the rest of Southeast Asia, hot and humid all year round. Specifically, Bali's climate during Q3/Q4 is generally characterised as the dry season. This period is the peak tourist season in Bali, as visitors flock to the island to enjoy the warm, sunny weather.
During this time, Bali experiences lower humidity levels, clear blue skies, and warm temperatures. Average temperatures range from 26-27°C (79-81°F) in coastal areas and can drop slightly in the mountainous regions. Rainfall is also at its lowest during these months, with an average of 3-4 rainy days per month. This makes it an ideal time for outdoor activities such as surfing, snorkelling, and hiking.
---
City and Venue
1. How easy is the transportation in the city (between venues, airport, etc.)?
Transportation within the city of Bali is relatively easy and convenient, with several options available to travellers.
Taxis are widely available in Bali. Blue Bird taxis are considered the most reliable and trustworthy taxi company in Bali. The fares are metered, and the drivers are generally honest and friendly.

Ride-hailing services such as Grab and Gojek are also highly available in Bali and relatively inexpensive. These apps allow you to book a ride with a driver and pay through the app using a wide range of payment methods.

Motorbike rental is a popular option for tourists who want to explore Bali at their own pace. Rentals are available throughout the city, and prices are generally reasonable ($5 - $10) per day and paperwork requirements are at a minimum.

Car rentals are also available in Bali and they can be a good option if you are travelling in a group. You're able to book it on the airport when you arrive or you can book in advance through local online transport providers like Traveloka

Public transportation: Bali has a limited public transportation system, but it is available for those who want to explore the city on a budget. Public buses and "bemos" (minivans) are available for the more adventurous / budget friendly.
2. Are there modern venues (WiFi/Maneuverability/Catering)?
Yes, and there are plenty of options to choose from. Bali has the experience and ability to host large scale events shown from its recent experience with the G20 summit in 2022.
Specific venues that can support are described below (Point 3)
3. Are there venues with the capacity to host between 5-10k+ people?
There are multiple solid options all within 5 km // 10 min car ride of one another, potentially offering Ethereum DevCon a chance to host multiple large scale discussions, forums, and panels simultaneously.
Bali Nusa Dua Convention Center is one of the largest convention centres in Bali, with a capacity of up to 10,000 people. It is located in the Nusa Dua area, and it features state-of-the-art facilities, including a large exhibition hall, meeting rooms, and a ballroom. Contact Here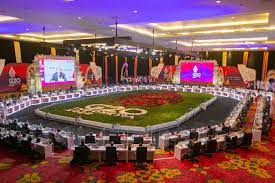 Bali International Convention Center: is located in the Westin Resort Nusa Dua and has a capacity of up to 7,000 people. It features a variety of meeting spaces, including a large ballroom, conference rooms, and outdoor spaces. Contact Here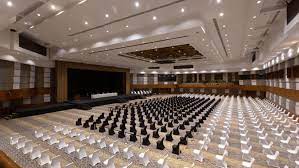 The Mulia Convention Centre is located in the Mulia Resort and has a capacity of up to 5,000 people. It features a large ballroom, meeting rooms, and outdoor spaces. Contact Here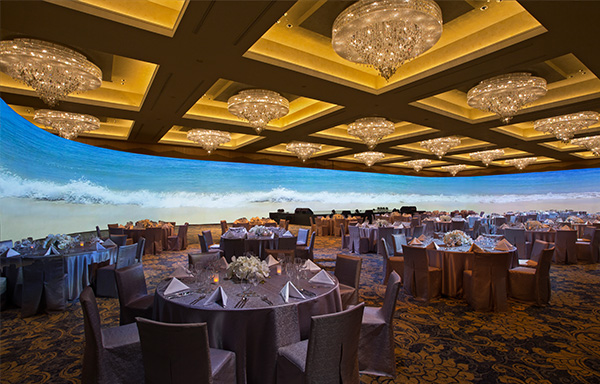 4. What are attractions in or around the city, and how close are they to the venue?
All of the venues above are in an area called Nusa Dua, and it is a designated area commissioned by the government to be a central location for professional meetings and conventions.
In Nusa Dua, there are a plethora of attractions, activities, and hotspots around the venue. The location varies; some of them are as close as a mere walking distance from the meeting area but we highly encourage everyone to explore the island to its entirety, here are the options:
Beaches: Bali is home to some of the most beautiful beaches in the world. Whether you're looking for a lively atmosphere with plenty of bars and restaurants, or a secluded spot to relax and unwind, Bali has a beach to suit your preferences. The crystal-clear waters, white sands, and stunning sunsets are a must-see. References
Beach Clubs: These hotspots offer stunning views and beautiful beaches, making them the perfect places to experience the combo of dining and entertainment. CoinFest Asia holds their annual conference with Bali's top beach clubs. References
Temples: Bali's temples are a testament to the island's rich culture and history. There are over 20,000 temples in Bali, each with its own unique architecture and significance. Some of the most famous temples include Tanah Lot, Uluwatu Temple, and Besakih Temple. These temples offer a glimpse into the island's spiritual and religious traditions, and are a must-visit attraction for anyone interested in Bali's culture. References
Rice terraces: Bali's rice terraces are a sight to behold. The emerald green rice paddies stretch as far as the eye can see and offer a peaceful respite from the hustle and bustle of the towns and beaches. The Tegalalang Rice Terraces are the most popular spot to visit in the island. 2020 World's best hotel Capella Ubud offers this sight as a part of their stay experience.
Culture: Bali's culture is unique and vibrant, and can be seen in everything from the traditional dance performances to the intricate offerings that adorn the island's temples that have been passed down through generations. Tari Kecak is one of the most popular performances, where tourists around the world flock to watch amidst a beautiful sunset in the background.
Adventure: Bali is a playground for adventure enthusiasts. The island offers a wide range of activities, including surfing, scuba diving, snorkelling, hiking, cycling, and white water rafting. Bali's rugged terrain and stunning natural beauty make it the perfect destination for those who love to explore the outdoors.
---
Ethereum community and Impact
1. How does the Ethereum community look like in this region (e.g.: existing large community/ small but growing rapidly, etc.)?
The Ethereum Community in Indonesia has continued to grow post ICO in both believers of the Ethereum protocol and also builders in the Ethereum ecosystem.
Locally, we're starting to see a fresh influx of Indonesian developers and builders with strong projects in Defi, DAOs, NFTs among others. With notable names such as Karafuru, Superlative Secret Society, 0n1 Force. We're also seeing the government starting to experiment and inquire about the implementations of Web3 technology on top of Ethereum & EVM base networks such as HARA.
In Bali specifically, we're seeing a lot of individuals, teams and projects that have chosen Bali to be their homebase, rapidly growing it to be one of the blockchain development hubs of the world. There is a yearly conference Coinfest Asia with more than 2000 attendees in Bali attracting guests from all around Asia.
2. What is the potential of Ethereum to have an impact in that region?
Financial inclusion for the unbanked population in Bali and Indonesia (more than 270 million people)

Most Southeast Asian builders have a hard time attending major Web3 events that are mostly held in the western part of the world.
Young developers from the Southeast Asian region can tremendously benefit from exposure to global thought-leaders from all around the world and getting the opportunity to work alongside and learn from the best blockchain developers in the world.

Southeast Asia is rapidly advancing and Indonesia is at the centre of it. By utilising Ethereum, Indonesia and also neighbouring countries in SEA can accelerate their development and demonstrate the transformative potential of Ethereum technology on a global scale.
3. How is hosting Devcon in that city benefiting the Ethereum ecosystem?
Largest population and the highest GDP in Southeast Asia
Rapid technological development and adoption (fintech, startups, web3.0 projects)
Tapping into an untapped pool of talents; both local and global talents in Bali.
Ideal place for collaboration and experimental use cases.
Multitudes of co-working spaces, cafes, and native web3.0 hangout spots supporting digital nomads.
---
Concerns and Downsides
Every location has its pros and cons. It's important to also consider the potential downsides.
What are possible risks?
Island is prone to volcanic activity as Bali is located in the ring of fire, similar to other countries in Southeast Asia. Couple years ago, an eruption occurred in Bali, causing flights to be delayed as the airport closed.

However, the main volcano is located at a significant distance from the major tourist areas (> 70km). Immediate safety should not be a concern to potential visitors.
What could be the downsides?
Traffic jams. Some popular areas in Bali such as Sunset Road, Seminyak and Canggu can be quite congested during high traffic hours. Although most large conference venues are generally located in a different area of the island with less chance of a traffic jam.
---
Additional Information
Don't just hear it from us, listen to these people talk about Bali and Indonesia: