Proposed location: Dubai, UAE
Why is Dubai the best place to host Devcon VII? Convince us

Devcon would like to expand globally and has never been in the Middle East. Devcon VII in the Middle East would be the perfect opportunity, and Dubai is the safest location in the region and can very comfortably host the largest Devcon ever. Why not have a Devcon for the 10,000 people in the community that want to attend?
Bringing Devcon to the Middle East would help Ethereum grow in the Middle East, as well as grow or inspire/kickstart in the ~21 countries of the MENA region and India.
Choosing the first Devcon location in the Middle East is critical. When inviting people to come to Devcon in the Middle East, you want to present them with the least concerns possible, and that choice is Dubai.
Dubai is a dynamic city with state-of-the-art venues, first-class infrastructure, rich and exciting nightlife and unparalleled hospitality, and a history of welcoming foreigners, from Iranians to Ukrainians, to Russians, to the Chinese, making it perfect for Devcon VII.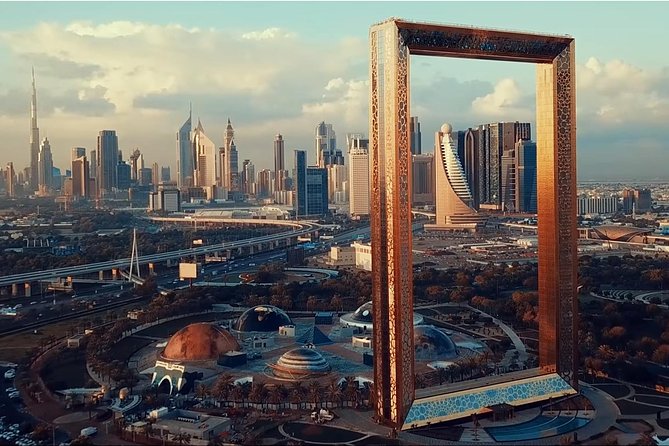 Started as a small fishing and pearling village in the 18th century and established as a free port and guarantees of protection and tolerance of merchants in 1901, Dubai has since become a futuristic and thriving hub for global trade. Its position at the nexus of the East and West, first-rated infrastructure financed by oil and trade revenue, and political stability and vision have attracted people from around the world, Iranian, Indian, Lebanese, Kuwait, Bahrain, Asians, and other Middle easterners, to settle here and set up their business.
With its forward-thinking and post-oil ESG development policies, the emirate fosters the ecosystem for innovation and future-proofed business models, such as blockchain and metaverse. Being one of the first governments to regulate the crypto industry by leveraging the Virtual Assets Regulatory Authority (VARA) license, most major blockchain-related corporations, such as FTX, Binance, Blockchain.com, etc. have already got the approval and setting up region HQs in Dubai and hiring staff.
Some of the biggest blockchain events have been held in Dubai, such as Binance Blockchain Week and Future Blockchain Summit (part of Gitex Global). For example, the city can support events like Gitex which have 5000 exhibitors from 90 countries with over 100,000 visitors. Some of the leaders of the blockchain industry are frequently in the city to conduct business. Furthermore, the governments (including other GCC countries) are investing heavily in innovation industries. Various policies, such as gold visas to attract IT workers and programmers, to move into the region. Also, they are promoting technology training heavily within local universities and preparing the young population for the industries of the future.
Source:
https://mediaoffice.ae/en/news/2021/April/14-04/Mohammed-bin-Rashid-approves-UAE-Strategy-for-Talent-Attraction-and-Retention
Country and Entry
1. What are the visa restrictions for the country?
Citizens of more than 50 countries do not require a pre-arranged visa to enter Dubai.
For those who require a visa, airlines such as Emirates, FlyDubai, Etihad Airways, and Air Arabia can apply for visas on their behalf. The process is very simple and easy.
Source:
2. How easy is international access?
Dubai International Airport is the world's busiest airport by international passenger traffic. There are over 7,700 weekly flights operated by 140 airlines to over 270 destinations across all inhabited continents. Being geographically located at a global crossroads between East and West, it is very accessible from Europe, Africa, and Asia. With 2.5 billion people living within a four-hour flight, and 5 billion within an eight-hour flight or less, Dubai offers unparalleled access to the world's largest emerging growth markets too.
Source:
3. What about the safety and political stability of the region?
Dubai is generally accepted to be one of the safest places for travelers in the world. The crime rate in the United Arab Emirates is relatively low compared to more highly industrialized nations. Incidents of petty crime such as pickpocketing are low. The United States Department of State states: "Crime generally is not a problem for travelers in the UAE". You can actually get back your missing items if you left them in the taxi.
Source:
4. How expensive are venue rentals, accommodation, food, and transport?
Venue Rentals: Depends on the date and venue of the event
Accommodation: The average daily rate of an Airbnb booking in Dubai is USD112. The average hotel room rate is USD181 per night.
Food: The average cost of food in Dubai is USD40 per day. This includes breakfast, lunch and dinner. However, if you are on a budget then you can easily find meals for less than USD10 per day.
Transport: Taxis cost approximately USD0.68 per kilometer. A single ticket for a bus is approximately USD1.36.
Source:
Average Airbnb price in Dubai 38% lower than hotel rates - Arabian Business.
Daily Food Cost In Dubai(Updated 2022) - Mysterioustrip.
5. What is the climate during Q3/Q4?
Dubai's climate is well known for its consistency and predictability. In Sep-Nov there is 0% chance of rain. Dubai In November, daily high temperatures are around 27ºC (82°F). Dubai's modern facilities are very well air-conditioned.
At this time of year, it is cooler than in Singapore, and per Singapore's proposal "You can get away with business casuals, shorts, slacks, jeans, t-shirts, and an umbrella/sunglasses. You don't need to worry about carrying any winter gear."
And from around Oct to Dec, people enjoy seating outside and having dinner and shisha with friends. It is a wonderful experience.
Source:
City and Venue
1. How easy is the transportation in the city (between venues, airport, etc.)?
Dubai has ample public transport options: taxis, Uber, buses, and a metro system. Furthermore, it is very easy to hire cars on a daily basis and you can pay with credit cards for all public transportation. The Metro is connected to most conference venues, hotels, and nightlife spots.
2. Are there modern venues (WiFi/Maneuverability/Catering)?
Absolutely! Dubai is renowned for its first-class infrastructure and state-of-the-art venues. Its hospitality is unparalleled. Free WiFi is in most public venues. Tourists can get the tourist sim card right at the immigration counters in the airport with the first GB of data free.
Source:
3. Are there venues with the capacity to host between 5-10k+ people?
Dubai World Trade Centre has over 1.3 million square feet of covered exhibition and event space, comprising 21 halls, over 40 meeting rooms across 3 floors, and an arena large enough for 10,000 fans.
Dubai Festival Arena can hold up to 9800 guests in a stand-up setting. A theatre-style setup can accommodate 6500 guests. It's a quick 10-minute drive from Dubai International Airport. The venue also provides 1500 car parking spaces.
And there is the Expo 2020 site (now Expo City). The sustainable, human-centric smart city with LEED Gold and Platinum-certified buildings is reused as an integrated mixed-use community to continue the Expo's founding vision to be an ecosystem to connect, create, and innovate. It is also available for holding big events.
Source:
4. What are attractions in or around the city, and how close are they to the venue?
Dubai boasts numerous tourist attractions throughout the city including the world's tallest building, the world's largest mall, multiple theme parks, aquariums, desert tours, indoor ski slopes, fantastic beaches, museums, and other attractions. They are all within one hour of the venue.
Source:
https://www.tripadvisor.com/Attractions-g295424-Activities-Dubai_Emirate_of_Dubai.html
Ethereum community and Impact
1. How does the Ethereum community look like in this region (e.g.: existing large community/ small but growing rapidly, etc.)?
Dubai is a growing market and has great potential for the Ethereum community. Ethereum Dubai was hosted in 2022 (ethdubaiconf.org) and will continue in March 2023. Many builders from the Ethereum community join in the party and share a lot of innovations during the events. Also, Web3Dubai will be hosted on Nov 16th and all the tickets are sold out. Local group developers have a regular meeting every week and these events are hosted in different places around Dubai.
All the previous events can be checked on Meetup (https://www.meetup.com/web3dubai). Around 23 meetups are hosted this year. There is also collaboration and communication around the world. Organizers and builders from Eth London and Eth Shanghai have many synergies with the Eth Dubai community.
2. What is the potential of Ethereum to have an impact in that region?
Dubai government really loves to see innovations from Web3. They have many events to accelerate local web3 companies and this is also a consensus among all the Web2 local companies. During GITEX(https://www.gitex.com/), the biggest tech expo in the MENA area, we see all the visitors are hyped about Web3. Exhibitors such as Microsoft, Google, Huawei, Alibaba Cloud, and many other big names have many Web3 sessions to show their ecosystem and hope to help builders from the Web3 world. Devcon is huge in the Ethereum ecosystem and the local government loves to support this event.
3. How is hosting Devcon in that city benefiting the Ethereum ecosystem?
Bringing Devcon to the Middle East would help Ethereum grow in the Middle East, as well as grow or inspire and kickstart in the ~21 countries of the MENA region and India. Dubai acts as a melting pot of the Middle East, Europe, Africa, India, Asia, and beyond. If Devcon is held in Dubai, Ethereum will have unparalleled access to the world's largest emerging growth markets.
Choosing the first Devcon location in the Middle East is critical. When inviting new people to come to Devcon in the Middle East, you want to present them with the least concerns possible, and that choice is Dubai. (Common first reactions to the Middle East are a war-torn, unsafe region; Dubai negates all that and is a "no-brainer" choice.)
Concerns and Downsides
Every location has its pros and cons. It's important to also consider the potential downsides.
What are possible risks?

A (very) small risk is that conflict in the region could affect Dubai. (A place like Tel Aviv is 2 hours flight from Istanbul and 3 hours from Dubai.)

What could be the downsides?

October - November in Dubai is relatively warm compared to other places. In November, daily high temperatures are around 27ºC (82°F).

Like any city, Dubai has bad traffic when too many events are happening. However, the Metro is connected to most conference venues, hotels, and nightlife spots.

If Dubai is considered a party town like Las Vegas, there's no perfect place in the Middle East or the world that has no downsides
Additional Information
A wonderful story happened in Dubai