Proposed location: İstanbul, Türkiye
Why is Istanbul the best place to host Devcon VII? Convince us

Capital to major empires for thousands of years, and a city dividing the continents of Asia and Europe, Istanbul has been a melting pot of, and the bridge between, the West and East, and where history meets modernity. The city and its history also has a place in the blockchain nomenclature because of the Byzantine Generals Problem, and an EVM version is named after it.
Türkiye

has one of the highest crypto adoption rates in the world, with +70% inflation and a rapidly devaluing local currency. The young and thriving population has a positive attitude towards crypto, and is curious about it. There are tens of university blockchain clubs that are active and the driving force of the local crypto community.
Istanbul is an exotic city that everyone wants to spend a couple days in per year. It is extremely well connected with all continents and perfectly located. It is also a main attraction for the populations around the MENA region, where no big conferences or events have been held so far, as well as the Balkans, and recently for people from Ukraine and Russia.
The city has several large conference halls that are centrally located, numerous hotels, and historical venues that would be suitable for side events during the week.
Country and Entry
1. What are the visa restrictions for the country?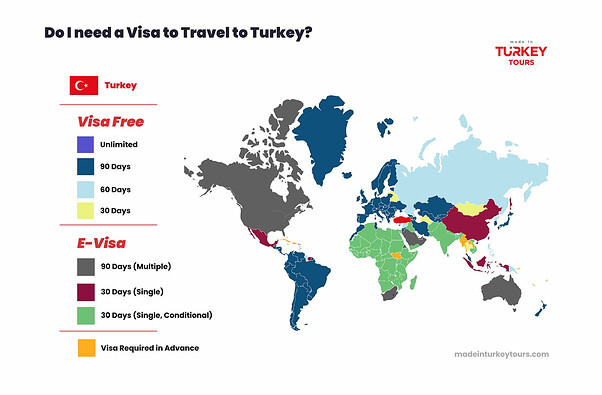 Source: https://cdn.madeinturkeytours.com/wp-content/uploads/2021/01/visa-map-travel-turkey.jpg
Citizens of many countries enjoy visa exemption for Türkiye

e-Visa for other countries that easy to apply and is affordable

Resources:
2. How easy is the international access?
Istanbul has two airports; the biggest one is Istanbul Airport (IST) on the European side. The smaller one is Sabiha Gökçen Airport (SAW) on the Asian side. Both airports are available for international flights.

There are 66 airlines flying to Istanbul from 300 airports, and 117 countries directly around the world, as of June 2022.

There are roughly 17,732 flights arriving at Istanbul every month (or 4,137 flights each week), from a total of 300 airports worldwide.

Resources:
3. What about the safety and political stability of the region?
Istanbul is overall much safer than most of the large metropoles such as Paris, London, or Rome; and especially safe if you avoid slums. You would have no reason go to these areas. Being alone in deserted areas late at night, nevertheless, should be avoided. The only common issue you'll hear about is being ripped off by taxis, for which there are several ways to avoid.

A common question asked is if Istanbul is safe for women and if wearing shorts etc. is acceptable. It is safe and dresses are completely fine. People wears whatever they want to wear casually. Still, avoiding walking alone after dark in back streets is recommended.

The country experienced the most turbulent political atmosphere during the 2016 failed coup attempt. Since then its stability has improved and still remains relatively stable considering the events in the region and within its neighbors. Free elections are being held with the opposition gaining major municipalities in 2019. Government elections are scheduled for June 2023.

Political risk map:


Source: Country Risk Map: country risk rating 2021 | Atradius

Resources:
https://www.numbeo.com/crime/in/Istanbul
4. How expensive are venue rentals, accommodation, food, and transport?
Compared to other metropolitans worldwide, Istanbul is relatively cheaper.

Samples;

Meal, Inexpensive Restaurant : 4.03 $
Meal for 2 People, Mid-range Restaurant, Three-course : 17.31 $
Taxi Start (Normal Tariff) : 0.58 $
Taxi 1km (Normal Tariff) : 0.40 $
Apartment (1 bedroom) in City Center (Month) : 403.51 $
Resources:
https://www.numbeo.com/cost-of-living/in/Istanbul

Venue Rent for the Istanbul Congress Center

Auditorium + 4 Meeting Halls for ~ 5600 pax   ~29.000 EUR+VAT / Day
65 Workshop rooms ~ 20m2 - > 100m2           ~18.000 EUR+VAT / Day
More details are available upon request.


5. What is the climate during Q3/Q4?
City and Venue
1. How easy is the transportation in the city (between venues, airport, etc.)?
Istanbul is not a very walkable city, but the neighborhood of the venue definitely is.
Main attractions are well connected with subway, tram, bus, and ferries.
Taxis are cheap, using apps (Uber, BiTaksi) is recommended to avoid scams.
There are buses and metro connections to the proposed venue.
Both airports have connection with public and private transportation (bus, taxi)
Private buses provide direct transportation from both airports to nearby the venue (To Taksim Square)
2. Are there modern venues (WiFi/Maneuverability/Catering)?
Yes
3. Are there venues with the capacity to host between 5-10k+ people?
Istanbul Congress Center - http://www.iccistanbul.com/

Built to host 2009 IMF and World Bank Group Annual Meeting
8 floor and 120.000m2
Auditorium with 3705 seats
9 main meeting halls
64 workshop rooms
9.609m2 open terrace area
14.576m2 exhibition center
Auditorium + 4 Meeting Halls for ~ 5600 pax is based on just 1 floor.


4. What are attractions in or around the city, and how close are they to the venue?
Historical:

No need to mention Bosphorus. Just sit on a bench and listen to the seagulls while watching the view.
Istanbul served as a capital for almost 1600 years starting from the Byzantine to Ottoman Empire. In Istanbul, you can discover the history layer by layer all around the city. Hagia Sophia, Topkapı Palace, Galata Tower, Taksim Square, The Blue Mosque, Basilica Cistern, Maiden's Tower are just some of them. Historical buildings and modern parts of the city live together.

Nature:

In the center of Istanbul, there are some big parks to walk, run, picnic, etc. Belgrad Forest, Yıldız Park, and Gülhane Park are the best options to chill and rest in silence.
By getting a ferry, you can visit composite islands in the Marmara Sea like Büyükada, Heybeliada, Burgazada…

Food:

Istanbul is a heaven for gourmets and street food lovers.
Traditional Foods: You can find amazing Anatolian dishes, kebaps, and deserts all around the city without searching.
Street Foods: Chestnuts, stuffed mussels, fish and bread, döner, and stuffed meatballs are just some parts of the spectacular street food culture of Istanbul.
Seafood is a big part of the local dining culture.

Entertainment:

Kadıköy, and Moda District in the Asian side, and Cihangir district, Beyoğlu, Beşiktaş, and Arnavutköy in the European side have top bars filled with vibrant young people and expats.
There are night clubs next to Bosphorus in Ortaköy and Bebek, beach clubs in the Black Sea coast, and larger venues.

Mini map of some attractions in Istanbul: Google Maps


Ethereum community and Impact
1. How does the Ethereum community look like in this region (e.g.: existing large community/ small but growing rapidly, etc.)?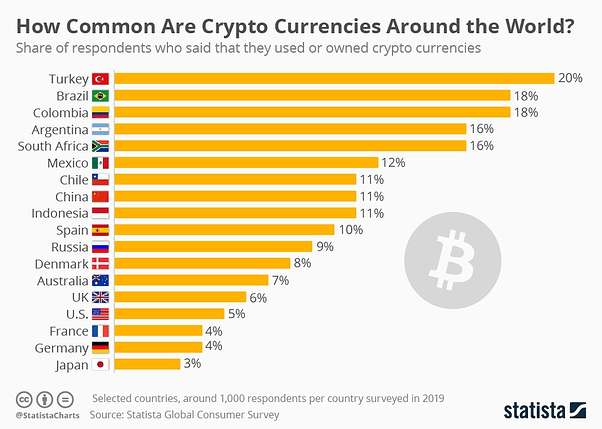 2. What is the potential of Ethereum to have an impact in that region?
3. How is hosting Devcon in that city benefiting the Ethereum ecosystem?
Istanbul is a "center of gravity" in the Balkans and MENA region. No major Ethereum event has taken place around the region yet.
Bringing the Ethereum's main event would attract the younger population and students to the ecosystem and can unlock a huge talent pool.
Bringing the event to MENA and Balkans will also attract talent from the region.
Istanbul is a top ten visited city and a main tourist attraction. Many potential attendees would want to visit Istanbul once.


Concerns and Downsides
Every location has its pros and cons. It's important to also consider the potential downsides.
What are possible risks?
Political instability with incoming elections.
What could be the downsides?
Transportation in rush hours can get stressful. City is not bikeable.


Additional Information
Istanbul is the capital of cats. They will enjoy with their new hooman frens.
Did we mention Turkish food?