Proposed location: Sofia, Bulgaria
Why is Sofia the best place to host Devcon VII? Convince us

Sofia is a vibrant, low-cost, easily accessible city that combines the exotic of Eastern Europe with technological advancement. We have everything: great food, plenty of entertainment, history, innovation, general East-European charm & weirdness, and people you'll love.
Answer the following questions to see if your suggested city matches our key criteria to host the next Devcon:


Country and Entry
1. What are the visa restrictions for the country?
Bulgaria is a EU country, and applies a visa-free regime for holders of valid Schengen visas.
Citizens of the U.S., UK, Japan, Canada, Israel, Taiwan, Singapore, Republic of Korea, Hong Kong and other countries, traveling on regular tourist passports can stay up to a total of 90 days in Bulgaria within a 6 month-period without a visa.
For the rest there is an easy process of applying for Visa C (for a short stay for the purpose of transit or a planned stay).
http://www.bulgaria-embassy.org/en/consular-services/visa-for-bulgaria/
2. How easy is the international access?
Bulgaria is easily accessible from all over the world, as Sofia Airport offers direct daily flights with pretty much all of the major airports in Europe - especially the international hubs like Vienna (27 flights/week) Frankfurt (20flights/week), Munich (19flights/week), as well as connections with Dubai international Airport, Doha, Tel Aviv, and other major international hubs.
Resources:
Sofia Airport website : https://sofia-airport.eu/en/
Map of routes: Sofia Airport (SOF/LBSF) routes and destinations | Flightradar24
3. What about the safety and political stability of the region?
Bulgaria is generally very safe. Crime rates are low and the most common form of crime is car theft. Tourists are targeted by thieves and pickpockets mainly on the seaside.
Despite the several parliamentary elections in a short time, Bulgaria is politically stable in terms of state policy and national goals.
4. How expensive are venue rentals, accommodation, food, and transport?
Bulgaria is one of the most affordable destinations in Europe. You can do a lot on a tight budget here as most of the country's attractions (such as museums and historical sites) are cheap.
Since Sofia is the capital city of Bulgaria, prices can sometimes be a little higher here compared to other parts of the country. However, it's still incredibly affordable as there are so many cheap and free things to do.
Accommodation, food and all sorts of entertainment cost peanuts compared to other central- and West-European countries.
A dinner for one can range between $10 - $25 depending on the restaurant. Alcoholic beverages are rather cheap as well - a cocktail at a fancy bar costs approximately $5, and a good bottle of wine is anywhere between $20 - $40.
Public transport in Sofia is rather good, and a single journey ticket costs 1.60 BGN (approximately 0.8 USD/ 0.8 EUR). Taxis are cheap as well, and Sofia is incredibly walkable.
5. What is the climate during Q3/Q4?
Bulgarian autumn boasts temperatures around 10-25°C, gradually decreasing as winter approaches by the end of November and early December. Early September may still be a good time to hit the seaside or ascend into the mountains.
However most of the mountains and beginners hiking trails near Sofia are easily accessible with nice weather and temperatures until the end of October, and even mid November.
Rainfall is moderate to low, and most days are sunny and warm. Bulgarians are accustomed to the Indian summer that spreads well over September and October.
The area near National Palace of Culture during the autumn: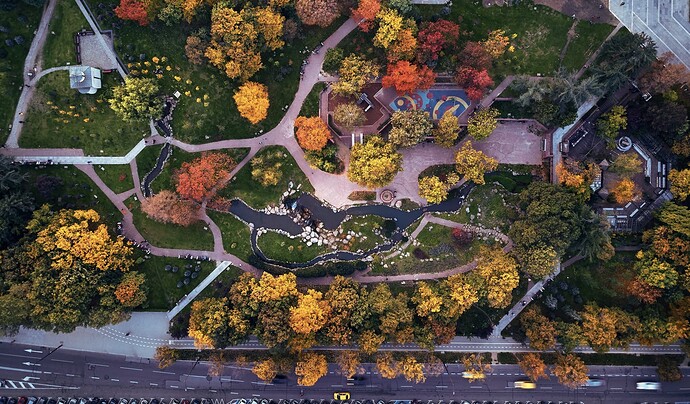 City and Venue
1. How easy is the transportation in the city (between venues, airport, etc.)?
Sofia is a very walkable city in the center with easy connections to the main locations.
Public transport consists of subway, buses, trams and trolleybuses. Taxis are cheap; there are a number of rental car companies available at the airport and in the city.
The venue location is super central and accessible by subway, tram and trolleybuses.
2. Are there modern venues (WiFi/Maneuverability/Catering)?
The National Palace of Culture is the largest, multifunctional conference and exhibition center in south-eastern Europe.
There are also a number of alternative venues like Inter Expo Center Sofia.
Sofia offers multiple good catering companies.
The best part? Bulgaria has one of the best internet infrastructures in the world! Our internet is fast and readily available wherever you go.
3. Are there venues with the capacity to host between 5-10k+ people?
The best venue for an event of the Devcon scale is the National Palace of Culture - the building's total functional area is 123,000 square meters over eight floors, four panoramic terraces, and three underground levels. There are 12 multi-functional halls seating from 50 to 4,000. Each hall has a thematic appearance.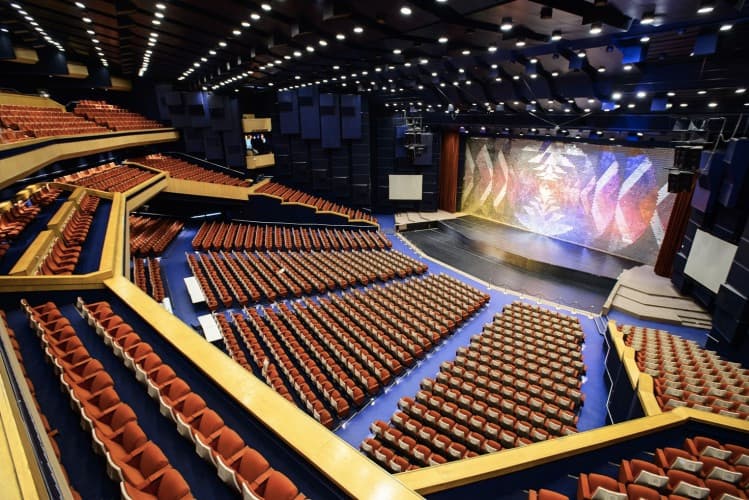 4. What are attractions in or around the city, and how close are they to the venue?
You'll never run out of things to do in Sofia, as the city is packed with landmarks, monuments, architectural achievements, tourist attractions, museums, historic sites, tours, markets, bars and restaurants.
A lot of them are within walking distance from the National Palace of Culture.
Sofia's average altitude is 550 meters above sea level with the Vitosha mountain (located at the outskirts of the city) rises to 2290 m. Vitosha is easily accessible by walking, public transport and cars. It takes 30-40 minutes to reach the heart of the mountain from the National Palace of Culture.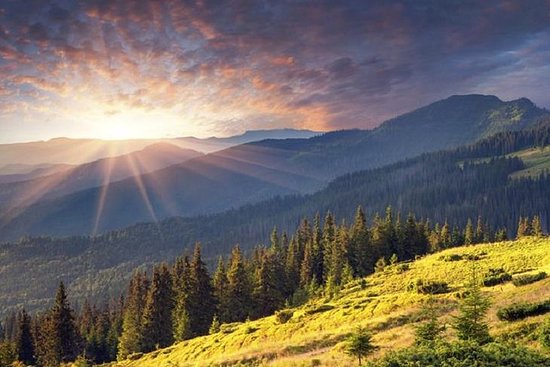 Ethereum community and Impact
1. How does the Ethereum community look like in this region (e.g.: existing large community/ small but growing rapidly, etc.)?
Bulgaria has a small but growing crypto/blockchain community that is very active. Multiple blockchain companies operate out of the country offering Ethereum development to companies from all around the world.
2. What is the potential of Ethereum to have an impact in that region?
Despite the fact that it is making solid progress, Bulgaria is still a developing country in many aspects. We battle issues like social disparity, poverty, corruption, etc. - so the potential for social change is enormous.
In addition to that, a big chunk of the population is economically challenged, leading them to seek for TradFi alternatives like crypto and DeFi.
3. How is hosting Devcon in that city benefiting the Ethereum ecosystem?
Hosting Devcon in Sofia will welcome the Ethereum community to a fascinating country that produces large numbers of talented developers looking to make their entry into Web 3.
Concerns and Downsides
Every location has its pros and cons. It's important to also consider the potential downsides.
What are possible risks?
Bulgaria is still a developing country in many aspects and people may opt not to attend Devcon because of that.

What could be the downsides?
While a lot of the younger people speak very good English, navigating the city may be a bit tricky if you don't speak Bulgarian.
Additional Information
Please add any extra information you want.