Proposed location: Thessaloniki
Why is Thessaloniki the best place to host Devcon VII? Convince us

Thessaloniki is a port city strategically situated in the Balkans. It can be accessed easily from anywhere in the world since it has an international airport, is not expensive, has amazing food and is beautiful with mild weather in Q3 when Devcon takes place. The currency is euro as for most of europe, if you come from outside you can reuse it in most european countries you may want to visit on the ocassion of coming down to Devcon.
Answer the following questions to see if your suggested city matches our key criteria to host the next Devcon:
Country and Entry
1. What are the visa restrictions for the country?
Thessaloniki is the 2nd biggest city in Greece. Greece is a Schengen zone European country so it's easy to enter. Plus it has visa-free agreements with multiple countries.
2. How easy is the international access?
It has an international airport with lots of flights from all around the world: Thessaloniki Airport - Wikipedia
3. What about the safety and political stability of the region?
It's safe and politically stable.
4. How expensive are venue rentals, accommodation, food, and transport?
Typical European south prices. Being the 2nd biggest city in Greece, not the capital and a student city the prices are in an okay level.
5. What is the climate during Q3/Q4?
Perfect


Not too warm, not too cold.
I have gone swimming in October. You can swim in Halkidiki, an area about 1 hour by car from the city.
City and Venue
1. How easy is the transportation in the city (between venues, airport, etc.)?
There are buses, taxis and a "soon" to be finished subway system. City center is very easily walkable though and pleasant.
2. Are there modern venues (WiFi/Maneuverability/Catering)?
Yes multiple ones. The biggest one is probably the Thessaloniki International Exhibition center: HELEXPO
It hosts multiple exhibitions/conferences each year.
This is probably the best fit venue for an event the size of devcon. Multiple pavillions + congress centers would be utilized to form the venue proper and satisfy the number of people you need.
For more details on the facilities check page 10-14 of this pdf: https://www.helexpo.gr/sites/default/files/tif_corporate_profile.pdf
3. Are there venues with the capacity to host between 5-10k+ people?
Yes. Check above.
4. What are attractions in or around the city, and how close are they to the venue?
Any venues would be in the city center, either Helexpo or anything around there.
Attractions close to the venue
There is a lot close, all in walking distance.
https://www.greeka.com/macedonia/thessaloniki/neighbourhoods/beach-promenade/
http://galeriuspalace.culture.gr/en/monuments/kamara/
Student friendly part of the city (restaurants, bars, cafes etc.)
Attractions around Thessaloniki
Too many to name. Will try to give some quick examples and maybe refine them later.
Halkidiki
This is for people who would like to take a swim

The Halkidiki peninsula is full of amazing beaches for swimming and beautiful nature. It's the number 1 tourist resort for norther Greece and the Balkans. Closest beaches are 30-40 mins from Thessaloniki, furthest 1.5-2 hours.
Vergina & Pella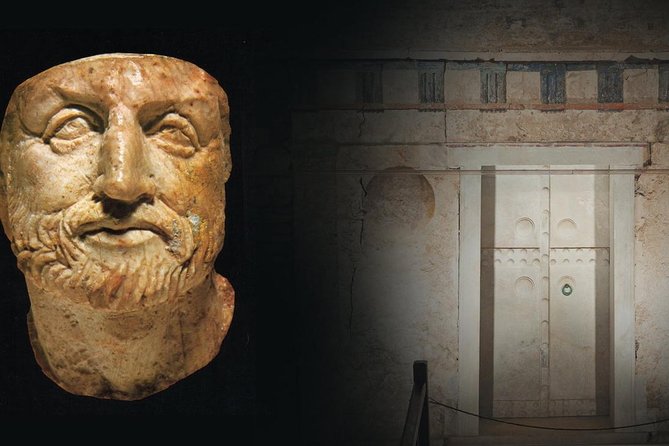 This is for lovers of history.

You can visit the ancient Macedonian cities of Vergina & Pella and see the tomb of Alexander the Great's father, Phillip the 2nd. It's about 1 hour away by car.
Meteora
This is for people who like to hike


About 2 hrs 45 mins away by car from Thessaloniki you can find Meteora (Meteora - Wikipedia) the amazing cluster of old Greek Orthodox monasteries on the top of rocks of a special rock formation.
Ethereum community and Impact
*1. How does the Ethereum community look like in this region:
There is a community in Thessaloniki in particular and Greece in general. Neigboring countries also!
There is multiple groups with frequent meetups. As an example: Greek Cryptocurrency Community meets The Ethereum Foundation - YouTube
There is also non-ethereum specific communities, but general crypto.
2. What is the potential of Ethereum to have an impact in that region?
Thessaloniki is a city considered the port of the Balkans so I would consider it as a way to boost Ethereum presence in the entire Balkan peninsula.
Now as to what kind of impact Ethereum can have, there are multiple facets to it.
If we consider the Balkans as a whole, there is so many countries with different financial situations to which a decentralized financial system could help.
The Greeks in particular are no strangers to financial hardship. With the recent financial crisis and the austerity imposed by the IMF and the ensuing capital controls most Greeks felt what it means to lose financial freedom. To go to an ATM and not be able to withdraw more than a certain amount per month.
This is a country that can thrive by using a decentralized and uncensorable payment system.
3. How is hosting Devcon in that city benefiting the Ethereum ecosystem?
It could plant the seeds for a new generation of web3 proponents and dapp developers.
Ethereum would get more well known in the Balkans and spread the ethos of decentralization in a new area that Devcon has not yet touched.
The Ethereum community would discover the beauty of Thessaloniki and the hospitality of the Greek people
Concerns and Downsides
Every location has its pros and cons. It's important to also consider the potential downsides.
What are possible risks?
The Thessaloniki subway could be still incomplete, which would make moving further in the city a bit more annoying, though the city is very walkable and the nice stuff should be around the venue.
What could be the downsides?
Devcon attendees would go back home a few kilos heavier due to the good food
Additional Information
Food
The food in Thessaloniki is amazing. There is a lot of things to try to satisfy every type of person.
Greek Frappe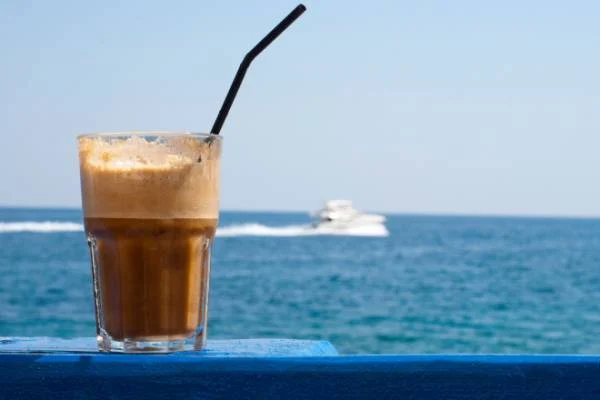 This is a typical coffee that is standard in every coffee shop in Thessaloniki. It's a must for every visitor and it was even "invented" in the suggested venue back in the 1950s: An Exploration of Greek Frappés - Perfect Daily Grind.
Bougatsa
Thessaloniki is well known for its mpougatsa. It's a breakfast pastry made of phylo dough and cream. It's so famous it's exported to the entire Europe. I live in Berlin and still buy Bougatsa from Thessaloniki for my breakfast

Gyros
Gyros is the greek version of Kebab. It's mainly pork and in pita bread. It's the basic fast food and a must try when visiting Greece.
Sea food
Thessaloniki, being a port city has access to fresh and varied seafood. Anything that swims in the medditerranean is available on many sea foood restaurants all around the city.
Vegeterian/Vegan
Though abroad Greece is well known for its meaty cuisine, it could not be further away from the truth. Greek cuisine is medditeranean which means a lot of dishes made exclusively of lentils and legumes.
Such as Μπάμιες Γιαχνί (Okras in tomato sauce)
Γεμιστά (Greek stuffed vegetables)

Φασόλια γίγαντες στον φούρνο (Baked giant beans)
Φάβα (Split beans puree)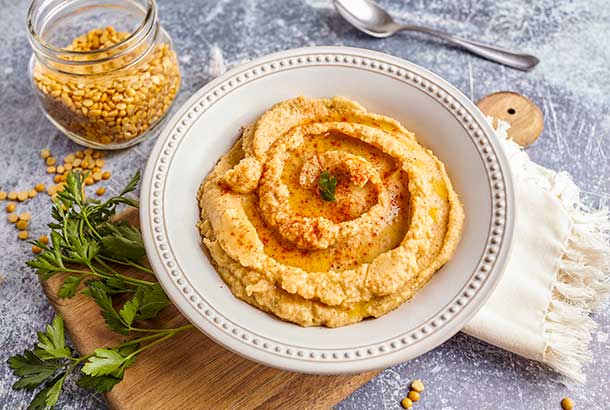 … and a lot more!
What's more in Thessaloniki there are quite a few vegeterian/vegan restaurants to try.
Night life
Thessaloniki is a student city and as such has quite vibrant night life. Anything from bars to night clubs to "Greek bouzouki" places are available.