Is it time to go back to Europe?
Proposed location: Београд, Србија (Belgrade, Serbia)
Hat-tip to @franzihei who seeded this idea in my head and I cannot think of a better place. Also, I'm biased as the Balkans are my favorite region in Europe.
Why is Belgrade the best place to host Devcon VII? Convince us


Belgrade is the white city and the heart of the Balkans, a bridge between Eastern, Western, and Southern Europe, as well as a melting pot of cultures. Belgrade was the seat of the Kingdom of Serbs, Croats, and Slovenes as well as the capital of communist Yugoslavia. The city was shaped both by Habsburg and Ottoman influences, with a unique set of Tito's communist elements.
Country and Entry
1. What are the visa restrictions for the country?
Serbia is neither part of the European Union nor the Schengen area, however, visa policies are comparable. Serbia grants visa-free entry to more countries than the Schengen area.
All European and North-American countries, as well as most South-American countries, Australia and New Zealand get a visa-free entry for up to 90 days.
Travelers from Colombia, China, Russia, India, and other Asian countries get a visa-free entry for up to 30 days.
Travelers from Africa, the Arab, and the Persian world need to apply for a visa.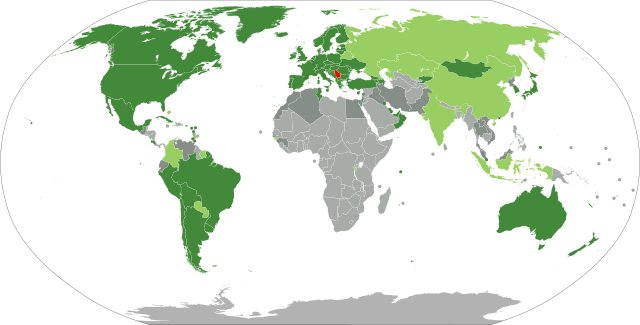 Travelers from Antarctica need to swim.
2. How easy is the international access?
Direct flights to BEG with Air Serbia exist from 50 locations worldwide. In addition, major airlines such as Aeroflot, Qatar, Turkish, Lufthansa, Austrian, KLM, or Swiss fly the Belgrade.
3. What about the safety and political stability of the region?
Belgrade is extremely safe for travel and has lower rates of violent crime than most Western cities.
Geopolitical tensions exist with the neighbors of Kosovo (disputed region), Montenegro, and Bosnia/Herzegovina, however, this is barely relevant for traveling to Belgrade.
The Russo-Ukrainian war polarizes Europe, this is also notable in Serbia.
4. How expensive are venue rentals, accommodation, food, and transport?
Comparably cheap to European standards, a bit higher than other regions of the Balkans.
5. What is the climate during Q3/Q4?
The climate is moderate and continental:
Sep: 13C-24C, 53mm rainfall (6 days)
Oct: 9C-18C, 52mm rainfall (6 days)
Nov: 4C-11C, 52mm rainfall (7 days)
Dec: 0C-6C, 53mm rainfall (7 days)
City and Venue
1. How easy is the transportation in the city (between venues, airports, etc.)?
There are 12 tram lines, hundreds of bus lines, 8 trolleybus lines, and 9 public minibus lines. Taxis are cheap by European standards.
2. Are there modern venues (WiFi/Maneuverability/Catering)?
Yes.

3. Are there venues with the capacity to host between 5-10k+ people?
Yes, the Сава центар (Sava Centar) can seat 6000 people on 4000m².
4. What are attractions in or around the city, and how close are they to the venue?
Храм Светог Саве (Saint Sava Temple), the largest orthodox church in Serbia
Калемегдан (Kale meydanı), the massive Belgrade Fortress complex
The old palace, the white palace, the new palace …
Ethereum community and Impact
1. What does the Ethereum community look like in this region?
The community is small but growing. The most prominent Ethereum conference in the Balkans is Block Split with approx. 500 attendees.
2. What is the potential of Ethereum to have an impact in that region?
Huge, possibly over 9000.
3. How is hosting Devcon in that city benefiting the Ethereum ecosystem?
It will open the Ethereum ecosystem for countless businesses, engineers, and creatives between East and West.
Concerns and Downsides
Every location has its pros and cons. It's important to also consider the potential downsides.
1. What are possible risks?
Attendees might get a cold from the Кошава, a cold, squally wind.
2. What could be the downsides?
That we don't want to leave ever again.