Proposed location: Bangkok, Thailand
About Thailand and Bangkok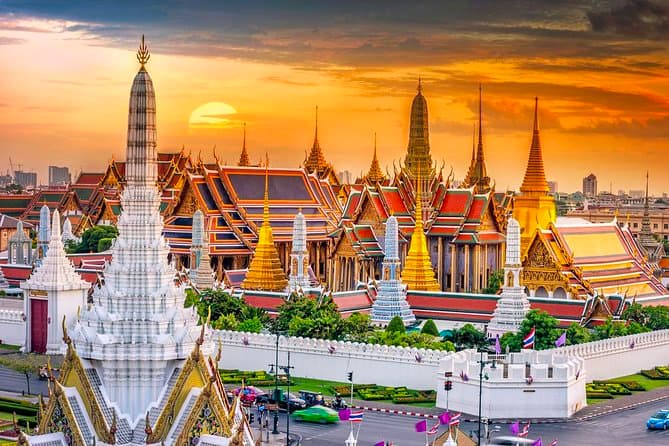 Thailand is a South "ETH" Asian country renowned for its stunning beaches, rich cultural heritage, mouth-watering cuisine and vibrant nightlife. With its flourishing economy and strategic location, Thailand has emerged as one of the fastest-growing economies in the region, attracting a growing number of entrepreneurs, builders and investors. Bangkok, the vibrant capital city of Thailand, is one of the top tourist destinations. It offers a wide range of attractions and experiences, from ancient temples, bustling street markets and cozy neighborhoods to luxurious shopping malls and world-class restaurants.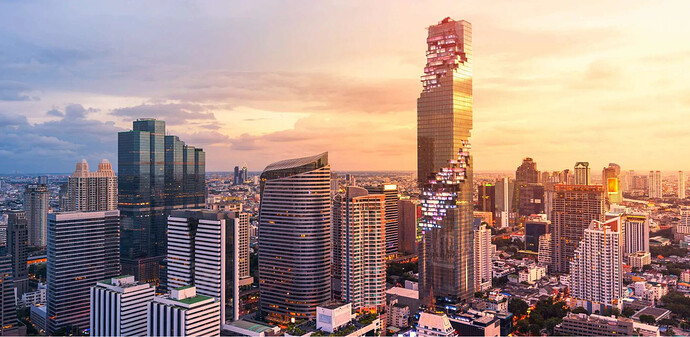 Bangkok is a hotbed of tech talents, with over 100,000 local skilled IT professionals and a growing number of startups and digital nomads choosing to call Bangkok home. The city boasts several notable tech companies, web3 and blockchain projects - including early contributors to the Ethereum ecosystem, and modern and versatile event spaces supporting tech ecosystem. With that said, in addition to its affordable cost of living and great infrastructure, Bangkok makes itself an attractive destination that provides ample opportunities for the tech communities.
Bangkok and Thailand overall has a thriving crypto community and a supportive regulatory environment that supports innovation and technological advancement. The Thai government has recognized the potential of blockchain technology and has made it a priority in its national development strategy, with initiatives like the Thailand 4.0 policy that seeks to leverage emerging technologies to transform the country's economy and society. The country's Securities and Exchange Commission (SEC) has implemented progressive regulations for digital assets, including cryptocurrency exchange platforms and ICO portals, paving the way for the growth of the crypto industry. Furthermore, Thailand's central bank, the Bank of Thailand, has developed its own blockchain-based platform for interbank transfers and a pilot version of Central Bank Digital Currency (CBDC) for Thailand.
Whether you're interested in exploring the city's rich history and culture, networking with fellow tech professionals, or organizing an international event, Bangkok has something to offer to everyone.
Country and Entry
What are the visa restrictions for the country?
How easy is international access?
Bangkok, as the capital city of Thailand, is a major transportation hub due to its strategic location and is well-connected internationally. It is located in the center of Southeast Asia, which is just a few hours away by plane from other major cities in the countries nearby including Singapore, Vietnam, the Philippines and Malaysia. There are 2 international airports in Bangkok: Suvarnabhumi Airport (BKK) and Don Mueang International Airport (DMK).
Suvarnabhumi Airport (BKK) has direct flights to over 120 destinations worldwide in 48 countries with more than 65 million passengers in pre-pandemic period. It is conveniently connected to the city center: 25-30 minutes via Airport Rail Link (ARL) train and 45-75 minutes via Airport Shuttle Bus or taxi to popular destinations in central Bangkok.
Don Mueang International Airport (DMK) connects to over 40 destinations worldwide, with approximately 26 countries, primarily in Asia. Airport Shuttle Buses, skytrains, metros and taxis are available to travel to the city center of Bangkok.
What about the safety and political stability of the region?
Thailand is generally considered a safe country for travelers and tourists. It ranked 8th in safe travel destinations in 2022 according to a survey by Berkshire Hathaway Travel Protection. However, petty crimes such as pickpocketing, theft or scam can occur, but violent crime against foreigners is relatively rare.
In terms of political stability, Thailand has experienced some political unrest and protests over the past few years. In recent years, however, the country has been relatively stable.
Regarding religious beliefs, Thailand is predominantly a Buddhist country, but it is also known for its neutrality and openness to other cultures and beliefs.
How expensive are venue rent, accommodation, food, and transport?
Thailand is a very affordable country compared to many other tourist destinations. More information is available here.
Venue rent could range from $25,000-40,000 a day for world-class exhibition venues such as Queen Sirikit National Convention Center (QSNCC), BITEC and Impact Arena. Please see more information about each venue in the City and Venue section.
Food in Thailand is very flavorful and the cost per meal can vary greatly depending on where and what you eat. A street food meal or a local restaurant cost just around $1.5-2.5. On the other hand, if you eat at a fancy restaurant, the cost can go up to $8-12 per meal. Therefore, $15-20 can cover a day's cost of food.
Transportation in Bangkok is quite cheap. For a taxi, it costs ~ $1 for the first 2 km then increases ~ $0.2 per km afterwards. For skytrains and metros, it costs around $0.5-2 one-way. Therefore, you should be able to navigate around Bangkok for $10 each day.
Accommodations in Bangkok are reasonably priced and most offer great amenities. Budget hotels or hostels, mid-range hotels and luxury hotels cost from $10-20, $30-90 and upwards of $150 per night, respectively.
What is the climate during Q3/Q4?
Overall, Bangkok, Thailand has a tropical monsoon climate and is hot and humid year-round, with average daily highs ranging from 31-35°C (88-95°F) and nighttime lows around 24-26°C (75-79°F).
Q3 (July to September) is part of the rainy season, with high humidity and frequent showers or thunderstorms. On average, the amount of monthly precipitation is 124 mm (4.9 inches). The rain occurs briefly during the day, usually up to just a few hours and not persisting throughout the entire day.
Q4 (October to December) is considered the cooler and drier season in Bangkok. It occasionally drops down to 20°C (68°F) in December for a couple days. On average, there are 6-10 days of rainfall each month during Q4.
City and Venue
How easy is the transportation in the city (between venues, airport, etc.)?
Transportation from airport to Bangkok
There are several transportation options to get to the city from both airports, Suvarnabhumi Airport (BKK) and Don Mueang International Airport (DMK):
Recommended Options from Suvarnabhumi Airport to Bangkok [See Map for all Transport Options]
Airport Rail Link (ARL): The Airport Rail Link City Line Train is the cheapest option to travel to Bangkok. The train station runs every 10-15 minutes from 6:00 AM to midnight. Travel takes 30 minutes and costs between $0.4-1.3, depending on the destination [See Train Route Map].
Airport shuttle bus: Airport shuttle buses are a more affordable option than taxis, and they operate between the airport and several major hotels and destinations in the city. It costs around $1.5-4.4 for a ride, depending on the destination [See AI Bangkok Bus Line Map, See Limo Express Bus Map].
Taxi: Taxis are available at the airport 24/7. Price is calculated using a taximeter, so based on the time and distance traveled. Thus the final fare will depend on traffic conditions and your accommodation's exact location. In general, it costs around $7 for a ride to the city center.
Recommended Options from Don Mueang International Airport to Bangkok
Airport shuttle bus: The cheapest option is to take the A1 bus as a one-way only costs $0.9, no matter where one chooses to stop. The Airport Limo Express bus is a little more expensive, costing $4.4 to get to Khao San station which can be booked online in advance at a small fee, or one can buy tickets on the day.
Taxi: Cost of the journey from Don Mueang depends on the time and distance traveled.
Private alternatives: Taxi, grab.
Transportation around venues in Bangkok, including the conference venue
With a variety of options for travel around the city that is cheaper compared to other Southeast Asian countries, anyone can make the most of their time here without worrying about costs
BTS Skytrain: the most convenient and cheapest option for traveling around Bangkok. The BTS covers most of the popular tourist areas in central Bangkok
MRT Subway: another convenient and cheap option for transport. The MRT runs through the city center and connects to other areas. They can get crowded during peak hours, but they are fast and affordable
Private/pricier alternatives: taxi, grab
Bangkok has several venues suitable for hosting side events located around Bangkok. Some of the popular options that offer meeting rooms, event spaces and supporting catering and audio-visual equipment rental include:
The Hive
Launchpad
The Great Room
The Commons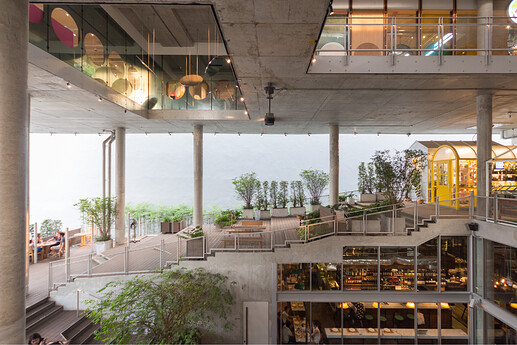 Find below locations that are perfect for hanging and networking that have hosted side events during the 2022 Blockchain Thailand Genesis:
Central World Groove
Worldtigo, Banyan Tree Bangkok (previous event: It's ok to meet up 2022)
Novotel Siam Bangkok (previous event: Genesis Demo Day 2022)
Cleverse, Rungrojthanakul Building (previous event: DeFi Sunday)
Verve Rachada Bangkok (previous event: Aceplore Bangkok 2022 networking party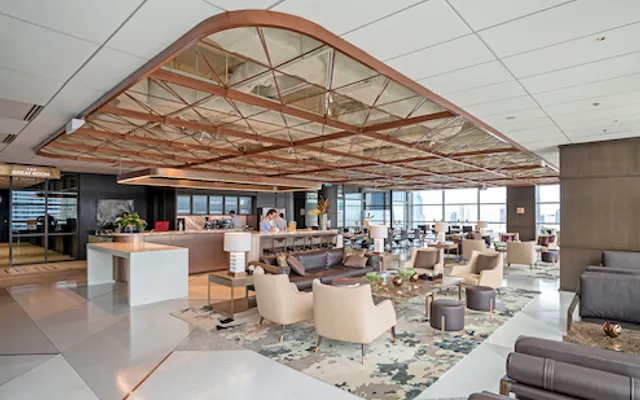 Are there modern venues (WiFi/Maneuverability/Catering)?
The following are 3 world-class venues that are one of the largest and prestigious convention centers in Southeast Asia that have hosted countless global exhibitions and conferences. All of which are located in the heart of Bangkok (find full details in the next question)
QSNCC: Easily accessible via all modes of public transportation with up to 3,000 parking spaces for visitors. Catering can be provided [See QSNCC Specific Transport Routes].
BITEC: The easiest ways to reach BITEC are by taxi or by BTS Skytrain. The BTS also provides fast and reliable access to and from the city's numerous hotels, restaurants, shopping malls and entertainment facilities. Catering can be provided [See BITEC Specific Transport Routes].
Impact Muang Thong Thani: The venue is accessible for all through various modes of transport, it is recommended to use public transport either by van or bus. Catering can be provided [See Impact Specific Transport Routes].
Are there venues with the capacity to host between 5-10k+ people?
QSNCC
Capacity: The center can accommodate up to 15,000 delegates at a time, with a total of 78,500 sq.m event space, an additional 50 meeting rooms and a large retail space. [See QSNCC Venue Options].
Features: Everything is there and ready for attendees with the vast range of supporting amenities, including restaurants, cafes, super malls and a business center. The venue is fully equipped with advanced audiovisual and telecommunication technology to ensure that events run smoothly and seamlessly.
Branding: QSNCC, Thailand's first international convention center, has hosted over 20,000 national and international Meeting, Incentive, Convention, Exhibition (MICE) events and driven Thailand's MICE industry to success for 30 years. For example, QSNCC hosted Thailand Crypto Expo and ASEAN Tools Expo in 2022.
Accommodation: There are many hotels within 5 km of QSNCC with a​ variety​ of​ benefits and​ privileges such as​ special​ room​ rate, shutter service, a​ BTS/MRT​ pass and​ check-in​ service​ at​ QSNCC. Closeby is Chinatown (Bangkok's street food heaven), many nightlife spots as well as commercial and cultural districts [See Accommodation and Activities near QSNCC].
Venue layout: The center features state-of-the-art exhibition halls, meeting rooms, and conference facilities, including a 6,000-seat auditorium and a 1,500-seat theater.
BITEC
Capacity: With a total event space of 70,000 sq.m, the purpose-built facility comprehensively addresses the needs of convention organizers who choose the facility for its connectivity, accessibility, quality and professional services. The vast, column-free event venue has been custom-designed for ease-of-use and accommodates up to a total of 40,000 delegates within fully flexible spaces [See BITEC Venue Options].
Features: Supporting amenities include 11 restaurant outlets, 1 food court, and 4,030 total parking space.
Branding: Since its opening in 1997, BITEC has become an internationally recognised venue for MICE events. Its quality and professional service teams and comprehensive facilities make it one of the most sought after venues in Asia. For example, BITEC hosted Thailand Crypto Expo back in May.
Accommodation: As BITEC is next to the BTS, one can access over 50 hotels along the BTS line and also travel to Sukhumvit, Debaratna and Bangna Trad road for a fun night out [See Accommodation and Activities near BITEC].
Venue layout: The venue includes 10 expansive exhibition halls, 6 grand convention halls and 28 breakout meeting rooms.
IMPACT Muang Thong Thani
Capacity: Spanning over 140,000 sq.m of indoor spaces, IMPACT's facilities are integrated and interconnected to provide the ultimate one stop solution for its customers, and hassle free and pleasant experience for its visitors [See Impact Venue Options].
Features: Provides personalized supporting facilities including internet services, business centers, bonded warehouse, retails shops, food outlets, childcare centers, first aid centers, parking and banks.
Branding: As a key industry player that fully supports Thailand's MICE developments and strategies, IMPACT hosted many notable events at large scale. For example, last year it hosted DigiTech ASEAN to showcase a comprehensive range of technology and digital solutions by over 150 exhibitors and brands, and MONEY EXPO, Thailand's largest financial and investment exhibition evolving around global mega trends of "Health & Wellness" and Digital Assets.
Accommodation: Official hotels include Novotel Bangkok IMPACT, and ibis Bangkok IMPACT. There is also a wealth of things to explore nearby that encompass tourist, leisure, shopping arcade and dining places [See Accommodation and Activities near Impact].
Venue layout: There are both indoor and outdoor facilities: IMPACT Challenger (3 interconnected halls), IMPACT Exhibition Center (8 multi-purpose halls with 13 function rooms), IMPACT Forum (stand-alone all-purpose convention center), IMPACT Arena (4,000 sq.m with 11,000 seating capacity suitable for large scale events).
What are attractions in or around the city?
If you have some time to spare after the event and after networking with crypto enthusiasts around Bangkok, make sure to give some of these attractions a try to complete the local yet diverse experience in Thailand:
Arts / Cultures: Delve into Thai culture by exploring the Grand Palace, Wat Phra Kaew and Wat Arun which are Thailand's most famous historical temples, and why not give Thai martial arts a try by joining Muay Thai training courses. If you appreciate the arts, immerse yourself in Thailand's contemporary art scenes by local artists at Bangkok Art and Culture Centre (BACC)


Food / Cuisines: Dine on a luxurious boat while cruising down the Chao Phraya River for breathtaking views of Bangkok's landmarks. Alternatively, you can go shopping and eat local street food at Chatuchak Weekend Market as well as trying out several Asian local foods at Chinatown's Yaowarat Road and Sukhumvit Koreatown


Nature: Take a breather from the bustling city life by taking a walk or riding a bike around Bang Krajao, the peaceful green oasis known as the Green Lung of Bangkok. You can also take a relaxing stroll or jog around Benjakitti Park. To see Thai's traditional way of living, visit Damnoen Saduak floating markets for the real experience

Ethereum community and Impact
The Ethereum community in Bangkok consists of various project teams, companies, communities and university clubs. Numerous Ethereum-related events have been organized at least since 2018 including conferences and builder's activities. The list below illustrates the current Ethereum community, and not by any means exhaustive.
Communities and Projects
Events
Builder's activities
What is the potential of Ethereum to have an impact in that region?
Thailand's position in the world of crypto adoption has improved over time. In 2021, the country ranked twelfth on the Chainalysis Global Crypto Adoption Index, but it climbed up to the eighth position in 2022. Moreover, Thailand has also shown an interest in DeFi, ranking third on the 2021 Chainalysis Global DeFi Adoption Index. Thailand could see even more opportunities for expansion in the future.
The recently released Chainalysis 2022 Central & South Asia and Oceania report showed that Thailand is leading the region in cryptocurrency transactions. Between July 2021 to June 2022, Thailand recorded the highest volume of crypto transactions in the region, with $135.9 billion. Thailand's crypto market is not only significant in terms of adoption rates, but also in terms of transaction volumes, which could have a significant impact on this region.
The Ethereum ecosystem in Southeast Asia is thriving, with a growing number of startups, developers, and investors contributing to its growth and development as you can see from the listed community above. As blockchain technology continues to gain traction in the region, it is likely that Ethereum will play a significant role in shaping the future of the digital economy in Southeast Asia.
How is hosting Devcon in that city benefiting the Ethereum ecosystem?
Thailand's active developer community and thriving tech event scene with a plethora of hackathons and community events like the National Coding Day, Bangkok Open Source Hackathon, Thai Programmer Association and many more non-crypto builders. Hosting DevCon in Bangkok will bring them attention and this could lead to a positive impact on the growth and adoption of the Ethereum ecosystem.
Thailand has a growing community of blockchain developers, including some who are already building on the Ethereum platform. DevCon can provide an opportunity for international developers to meet and collaborate with these local developers, which can lead to new partnerships, innovations, and opportunities for everyone to participate, therefore providing more sponsorship opportunities, promoting diversity and inclusivity within the community, as well as democratizing the ecosystem by highlighting grassroots initiatives.
Thailand can benefit the Ethereum ecosystem because the city is a major transportation hub in Southeast Asia, making it easy for attendees from neighboring countries to travel to the conference. This can increase the diversity of the conference attendees, leading to more cross-cultural collaborations, partnerships, and innovative projects. All-in-all, the Ethereum ecosystem can further thrive through the geographical diversity and network inclusivity.
Apart from the developer community, Thailand is considered to be one of the biggest tourist hubs in Southeast Asia, endorsed by 57.4% of people who chose Thailand as a destination for SEA tourism. This could potentially lead to onboard of new users toward the Ethereum ecosystem in Southeast Asia.
Concerns and Downsides
What are possible risks?
Bangkok's air quality can be poor due to forest fires or industrial activities. Visitors should monitor air quality, wear masks, and use air purifiers indoors. Nonetheless, air pollution is generally lower in Thailand's Q3 and Q4.
Bangkok is prone to heavy rainfall and city flooding, particularly during the monsoon season during Q3. Transportation may be affected, but with proper preparation, it wouldn't affect traveling that much.
What could be the downsides?
Road congestion can be considered a downside in Bangkok. With a high number of cars and motorcycles, traffic jams are quite common. However, riding on motorcycles also makes short distance trips easier for tourists. To avoid this, visitors can use public transportation such as skytrains and metros to get around quickly and safely.
Non-Thai speakers may encounter communication difficulties in popular tourist destinations like Bangkok, Phuket, and Chiang Mai, where some locals have limited English proficiency. However, overall, Thai people are very welcoming and accommodating in making communication work.
Additional Information
This proposal, while initially drafted by the team at SCB 10X, is proposed as a community-wide effort to invite Devcon VII to Bangkok.
It was contributed, reviewed and supported by the following teams and individuals across the Ethereum community in Bangkok and Thailand, to show the strength of the community and commitment to support Devcon VII event in Bangkok.
Fabien
More to be added over time. Please let us know if we have the honor to put you on this list!