Proposed location: Bengaluru, India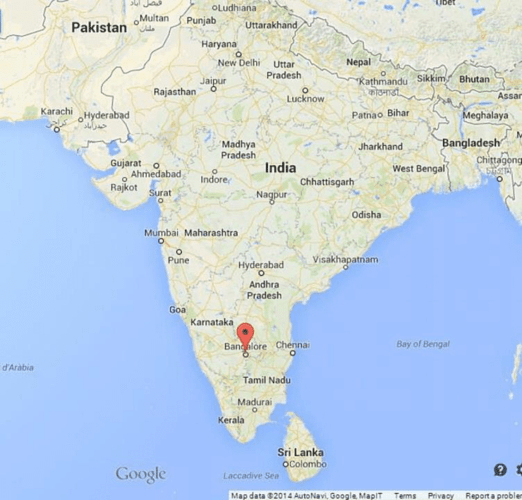 Why is Bengaluru the best place to host Devcon VII?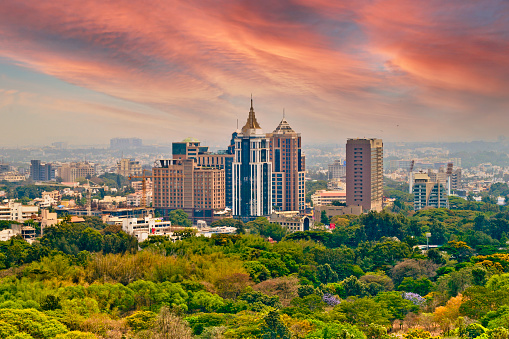 Bengaluru, (or Bangalore) once a hub for retirees, is now regarded as the Silicon Valley of India powering over 38% of India's IT sector. The city has only grown leaps and bounds in attracting top tech talent countrywide, and is now home to over 13,000 startups. It's also the region that has seen some of the largest deal flow worldwide in the recent years. A whopping 50% of the Indian population is under the age of 35. Coupled with the rapid adoption of the Internet, even in the interiors of the country, the stage has now been set to build for the next billion.
Bengaluru also has one of the largest communities of developers in the world that have already produced top notch crypto companies such as Polygon, Instadapp, Biconomy. Furthermore, the general sentiment within the community is that of high interest in leveraging Ethereum in novel ways to solve the region's issues.
Bengaluru is also perfectly located in the South Asian region — making it well connected to most of Asia. This makes the city uniquely positioned to foster greater collaboration amongst other Asian countries facing similar problems. The combination of a high quality talent pool, well-oiled startup ecosystem as well as the drive to solve critical problems, makes Bengaluru a strong candidate for Devcon VII.
Country and Entry
1. What are the visa restrictions for the country?
India offers e-Visas on arrival for citizens of most countries of the world. The price of the e-Visa is quite affordable and applications can be done online. This is the official website of the government of India to apply for the same.
We'd also recommend going through this document for general policy guidelines practised by the government of India.
2. How easy is the international access?
Bengaluru has one international airport located on the outskirts of the city (40 kms from city centre) and is accessible via public buses and cabs that are primarily run on ride sharing apps such as Ola and Uber. The average fare for each is USD 3 and USD 12 respectively.
The airport currently offers direct flights to 90 destinations in 23 countries, with the number growing yearly. Furthermore, a new terminal is set to be launched this month, thus increasing the city's capacity to cater for larger international traffic.
3. What about the safety and political stability of the region?
Bengaluru is a well known tier 1 metropolitan city and is considered as one of the safest cities in the region. It would still be advised to not be alone in deserted areas or in the outskirts of the city late at night.The crime rate of Bengaluru is comparable to London.
While Bengaluru is considered safe for women in comparison to other Indian cities, it must be noted that caution is still recommended. Avoid travelling alone at night and preferably stay in groups.
India has a stable, democratically elected government offering political stability in the region.
English is quite a widespread and accepted language in the city and getting around without local help is easy.
4. How expensive are venue rentals, accommodation, food, and transport?
Compared to most countries across the world, India has affordable accommodation, food and public transportation. Here's an average fare for each of the following:
Accommodation (per night):

Hostels: <USD 10
Budget Hotels: ~USD 25
Mid-Higher End Hotels: ~USD 50-200
BnBs: >USD 15

Travel:

Autorickshaws (tuk-tuks): ~USD 4
Metro (public transport): ~USD 0.6
Buses (public transport): USD 0.6
Taxi/Ride-share (Ola/Uber): ~USD 4

Food:

Local South-Indian cuisine: ~USD 2
Regular meal at a Restaurant: ~USD 7
The city has super reliable and fast 24/7 food delivery services such as Zomato and Swiggy, that can cost ~USD 5 for a meal.
Indian cuisine is also extremely friendly to people of various dietary requirements. Vegan and vegetarian food are especially easy to find.
5. What is the climate during Q3/Q4?
With the monsoon season concluding by early August, the period for Q3/Q4 is quite pleasant in Bengaluru.
Temperature:
September: 20/68 - 28°C/82.4°F
October: 19/66.2 - 28°C/82.4°F
November: 18/64.4 - 27°C/80.6°F
December: 16/60.8 - 27°C/80.6°F
Precipitation:
September: ~11 days
October: ~11 days
November: ~5 days
December: ~1 day
City and Venue
1. How easy is the transportation in the city (between venues, airport, etc.)?
Bengaluru is a large metropolis that grew in a largely unplanned manner, meaning that the city cannot be navigated easily by foot. However, individual regions and neighbourhoods can be. Efforts have been recently made to make the city more easily navigable via bicycle.
The main city areas are well connected with a metro. The last mile is often solved by using rideshare apps or public buses.
Cabs are quite cheap using ride sharing apps (Uber, Ola, Rapido) and are ubiquitous in the city. They are often most convenient when traveling between locations in the city.
The city has a robust public bus infrastructure, albeit at the cost of taking longer.
Getting from the airport to the venue or accommodation to venue, can be easily done via the public transport infrastructure in the city. There is a public airport shuttle that connects most conference venues to the airport.
2. Are there modern venues (WiFi/Maneuverability/Catering)?
Bengaluru has been a hub for both national and international events in the past few years and thus fully equipped with all resources required to run such events at scale.
Moreover, the city has also specifically been host to frequently conducted Ethereum hackathons in recent years and venue sites make provisions to host such events accordingly. Right from extended WiFi requirements to great catering services — the city has extensive resources for everything.
3. Are there venues with the capacity to host between 5-10k+ people?
Following are a few options to consider:
Manpho Convention Centre:

Capacity of up to 15,000 people
Extra space for conference stalls
Conveniently located next to a tech park with ample hotels nearby
Access to venue via airport shuttle and acceptable proximity to metro stations
4. What are attractions in or around the city, and how close are they to the venue?
Tourist attractions are spread across the city and are well connected with the rest of Bengaluru. From the suggested venues above, these attractions are at varied distances but decently accessible. It should take an average of ~40m-1h to reach most of them.
Nature:
Cubbon Park
Lalbagh Botanical Garden
Wine tour at Nandi Hills
Wildlife safari at Bannerghatta National Park
Skandagiri Trek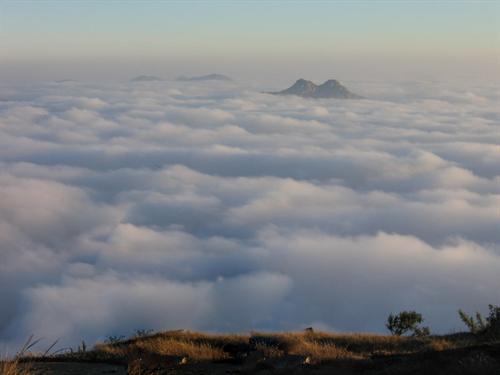 Historical:
Tipu Sultan's Fort and Palace.
Sri Someshwara Swamy Temple
Bull Temple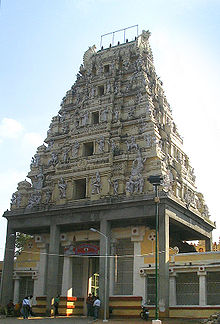 Food:
Bengaluru is heaven for street food lovers, you can find amazing quantities of street food in many areas of the city like: VV Puram food street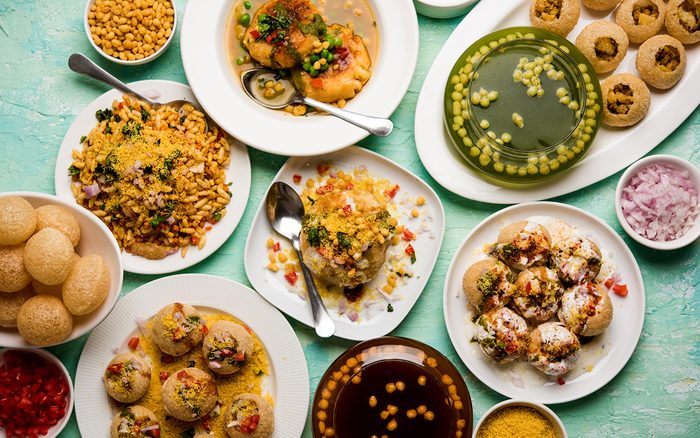 The local South Indian is known for delicious breakfasts as well as its hearty rice based cuisine. The traditional way to eat these meals are on banana leaves that can be composed immediately after.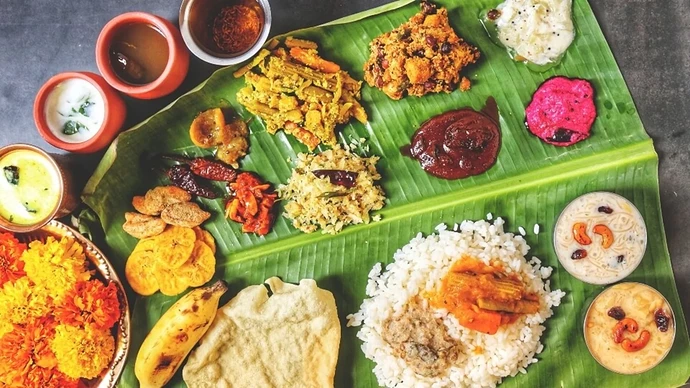 There is a healthy presence of North Indian food, which is commonly found outside of India (such as the various curries), all across the city.
Bengaluru also hosts a plethora of fusion cuisines, such as Indo-Chinese food that originated from a mixing of immigrant populations in the past centuries.
Museums and Culture:
Indian Music Experience interactive museum
National Gallery of Modern Art
Heritage Centre & Aerospace Museum
Visual arts center known as Chitrakala Parishath


Ethereum community and Impact
1. How does the Ethereum community look like in this region (e.g.: existing large community/ small but growing rapidly, etc.)?
The city has been a hotbed for developer activity for a while. However, more recently, there has been a significant rise in Ethereum-aligned projects and protocols emerging from the region — notable among them being Polygon, Biconomy, Instadapp (built at ETHIndia '18), Powerloom, Push Protocol, Huddle and Coinvise. Additionally, a large number of developers working at major Ethereum protocols are from India and work out of the country.
The community has also been actively hosting Ethereum-focused events such as ETHIndia over the past few years to cultivate interest amongst younger talent in this space.
Additionally, the community has also been actively involved in creating fellowships and grants for ambitious and talented builders within the ecosystem to facilitate innovation.
Ethereum aside, crypto as a whole, has seen significant penetration in the region with all large crypto exchanges having a noteworthy base of users from this country.
Ethereum memes are already integrated in the startup meme ecosystem of the city
2. What is the potential of Ethereum to have an impact in that region?
India is an ascending country — with a population of ~1.4 billion, the region is ripe for mass adoption of newer technology such as Ethereum, to assist in solving some of the most challenging issues on ground.
Add to that the rapid digitisation of the region, there's a remarkably higher probability in the population's appetite to redirect their energy in finding innovative solutions to address issues of transparency, bureaucratic red tape, mass coordination etc.
Thus, hosting Devcon in Bengaluru would serve as a great medium of initiation for the Ethereum ecosystem into understanding the nuances of the region on-ground, and potentially ideating on solutions.
3. How is hosting Devcon in that city benefiting the Ethereum ecosystem?
The country has a globally competitive talent pool of developers with a keen interest in Ethereum. Hosting Devcon in the city also enables the international community to meet these aspirational folks and potentially collaborate with the ecosystem.
These developers are also building interesting projects for the region and exposure via Devcon would be significant to their trajectory.


Concerns and Downsides
Every location has its pros and cons. It's important to also consider the potential downsides.
1. What are possible risks?
Sanitary food might be unavailable in some places — we'd recommend guests to look up restaurant reviews to ensure the same.
Tap water isn't drinkable here, guests will have to rely on packaged drinking water which is easily available.
2. What could be the downsides?
Nightlife within the city concludes at ~1AM, thus limiting the scope for social gatherings beyond that point.
Traffic can sometimes be standstill and arduous during peak office hours — this can be avoided by leaving early for your destination.