Proposed location: Chiang Mai, Thailand
Chiang Mai, an ancient city in Northern Thailand that welcomes everyone, was once a popular tourist destination for backpackers and has now transformed into a modern city attracting digital nomads from all over the world. It is one of the safest, most affordable, and most easily accessible destinations for developers with plenty of international flights available. The airport is only a 10-minute drive away from the Old City and the university. Developers from most countries, including India, China, and Russia can enter Thailand without Visa required in advance. You can have a $2000/month lifestyle in San Francisco for just $15/day here in Chiang Mai. Whether you want to delve deep into diverse cultures and ancient history or enjoy modern conveniences while living a nomadic lifestyle, Chiang Mai is a wonderful place to explore and experience.
Many developers from the cryptocurrency industry are also residing here, and decentralized communities and societies are flourishing. There's also an intellectual vibe present in the city, with many subscribing to pluralism, effective altruism, or radical liberalism, some are actively exploring the idea of DeSoc, SBT,and NFT.
Chiang Mai, Thailand's 2nd largest city, with a population of over 200,000, has the potential to become a hub for the cryptocurrency industry, with its refreshing natural leisurely vibe and free-spirited social atmosphere inspiring creators, developers, entrepreneurs, and investors to find more inspiration and creativity.
Located 700km north of Bangkok, Chiang Mai has become a significant destination for Thai and foreign visitors. Modern Chiang Mai, built on the banks of the Ping River, nestles between fertile rice fields and is surrounded by some of Thailand's highest mountains. Chiang Mai's tropical climate is tempered by its elevation, which keeps temperatures and humidity slightly lower than in other parts of Thailand.
Chiang Mai, meaning "new city," has a rich history that spans over 600 years. It's a unique blend of old and new, not only in name but also in reality. This captivating city has something for everyone, making it a top destination for digital nomads, tourists, foodies, and nature lovers alike.
Known as "The Land of a Thousand Smiles," Thailand has a reputation for friendly locals, and Chiang Mai is no exception. The city has a close-knit community compared to the bustling capital of Bangkok and is surrounded by beautiful mountains, providing a tranquil escape to nature.
Chiang Mai is an excellent destination for those looking for a slow-life mode, a place to focus, bootstrap startups, connect with others, work remotely, or unwind. The city boasts numerous coffee shops offering locally grown coffee, as a perfect workplace with a good internet connection or a relaxing hangout spot. If that's not enough, you can immerse yourself in nature, get a massage, or take a refreshing dip in a nearby pool. If you're up for a mountain adventure, the hikes are only a short tuk-tuk drive away.
And when hunger strikes, Chiang Mai has you covered. Thai cuisine is renowned for being among the freshest and most flavorful in the world. The city is packed with fantastic street food vendors, local Lanna cuisine, and international restaurants offering a wide variety of food choices. Come and experience the unique blend of ancient traditions and modern comforts in the beloved city of Chiang Mai.
Country and Entry
1. What are the visa restrictions for the country?
Thailand is generally open to visitors from around the world, with 64 countries having a visa exemption rule that allows their citizens to enter without a visa. However, some countries do require a prior visa, but obtaining one is usually straightforward.
Visa restrictions vary depending on the country of origin, and the duration of the allowed stay also differs. For instance, visitors from India can obtain a visa on arrival for either 15 or 30 days (in other Ethereum editions fewer Indian developers could attend due to visa restrictions, this wouldn't happen in Thailand). Additionally, some visitors are allowed to stay up to 45 days, which can later be extended for another 30 days if desired.
For country by country basis, check at Thai E-Visa eligilibity
2. How easy is international access?
Chiang Mai is an increasingly popular destination and serves as a primary gateway to Northern Thailand. The city's international airport welcomes approximately 2 million visitors annually and operates about 130 flights weekly from various locations, including Bangkok, Singapore, China, Taiwan, and Laos.
The airport has a single building with two terminals, one for domestic passengers and the other for international flights. Travelers have the option to book flights with or without a stopover in Bangkok, many with affordable low-cost airlines. Making it easier for younger participants and students from the region to attend such a relevant event to the Ethereum community. In case direct flights to Chiang Mai are not available, Bangkok has two additional international airports with several daily direct flights to Chiang Mai. Overall, Chiang Mai is well-connected to the rest of the world, making it easy for international visitors to access the city.
Additionally, whether you are traveling from Europe, the Americas, or Asia, Chiang Mai offers excellent value for money. The city has a wide range of accommodation options, from budget hostels to luxury hotels, all at very reasonable prices. Food and drinks are also affordable, with delicious street food available for just a few dollars.
3. What about the safety and political stability of the region?
According to the US Department of State's travel advisory for Thailand, the country is rated as "Level 1: Exercise Normal Precautions," indicating that it is generally safe for travelers.
Thailand has laws in place that restrict freedom of speech regarding the monarchy and specific government institutions. While these laws may limit freedom of expression in certain situations, they do not typically affect tourists.
Unlike for other cities in the region, visitors to Chiang Mai should not be overly concerned about race or religious threats or constraints in the city, as these factors are generally not a major driver of political tensions in Thailand.
4. How expensive are venue rentals, accommodation, food, and transport?
Chiang Mai is the ideal destination for DevCon7, offering a range of venue rental options to suit any budget.
For example, a small meeting room in a hotel or conference center can cost around 1,000-2,000 THB (approximately $30-$60 USD) per hour, while a larger ballroom or function room can cost anywhere from 10,000-50,000 THB (approximately $300-$1,500 USD) per day or more.
Chiang Mai is a popular destination for conferences and other events, and as a result, there are many venues that could cater to the DevCon audiences, not only for the main event but also for the spaces needed to host side events, team gatherings and community get togethers that can only take place during such an important event of the Ethereum community. For those who are a little bit quirkier, in addition to hotels and conference centers, there are also a number of unique and unconventional venues available for rent in Chiang Mai, such as temples, art galleries, and private villas.
Accommodation and dinning
When it comes to accommodation and dining, it has something for everyone, with options ranging from budget-friendly hostels at 15-20$ per night to luxury hotels for 100-200$ per night. Delicious local and international cuisine, you can enjoy a full day of meals for less than 15$. With its picturesque natural surroundings and welcoming atmosphere, Chiang Mai is the perfect location to inspire and connect attendees while ensuring their comfort and safety, all at an affordable cost.
Transport:
Transportation in Chiang Mai is generally affordable, with a variety of options available to suit different budgets and needs.
The city has a comprehensive public transportation system that includes buses, tuk-tuks, and songthaews (shared taxis). These options are generally quite affordable ranging from around 20-60 THB (approximately $0.60-$2 USD) depending on the distance and mode of transport.
Taxis are metered and rates start at 40 THB (approximately $1.30 USD) and increase based on the distance traveled and time of day. Private cars can be easily rented for around 800-1000 THB (approximately $25-$30 USD) per day, depending on the type of vehicle and rental duration which can be ideal for large groups of people of one same company or community. Additionally, getting a driver for the day for those who wish to leave the city and explore it's surroundings is easy and accessible.
5. What is the climate during Q3/Q4?
[https://nomadlist.com/weather/chiang-mai]
Chiang Mai has a tropical wet and dry climate, with distinct wet and dry seasons. Q3 is during the wet season, characterized by higher humidity and rain showers, though there are plenty of sunny days. Average temperatures during this time range from 23°C to 31°C (73°F to 88°F). Q4 marks the transition to the dry season, which is generally a little cooler. Average temperatures during this time range from 18°C to 28°C (64°F to 82°F).


City and Venue
1. How easy is the transportation in the city (between venues, airport, etc.)?
Getting around Chiang Mai is relatively easy, and there are several transportation options available for visitors:
Grab, the Asian version of Uber, is a popular option for getting around the city. It's easy to use, and the fares are usually reasonable. You can get all sorts of transportation means through their app, from taxis, to tuk-tuks to motorcycle rides.
Taxis are easily availble, a ride from the airport to the city center costs around 6-8$ depending on distance. Hotels will conveniently arrange taxis to pick you up as needed.
Tuk-tuks are a common sight in Chiang Mai and can be a fun way to explore the city. However, it's always a good idea to negotiate the fare before starting your journey.
Songthaews, which are red pickup trucks with two benches in the back, are another popular mode of transportation. They are an affordable and convenient way to get around the city, and they operate on fixed routes.
Walking is safe for short distances, but it can be dangerous for longer distances as many areas dont have sidewalks and there are few traffic lights to cross the streets. However, the chances of being a victim of petty crime are generally very low.
Renting a motorbike or car is inexpensive in Chiang Mai, but it's only recommended if you have prior experience driving motorbikes as the driving environment can be challenging. For short distances, walking is safe if you are careful with the traffic.
2. Are there modern venues (WiFi/Maneuverability/Catering)?
Chiang Mai has a variety of modern venues, including Le Meridian, Shangri-La, and Meliá, that are well-equipped with WiFi, maneuverability, and catering services. These venues are perfect for hosting conferences and events of all sizes. Plus, with the city's diverse culinary scene, you can expect to find delicious and innovative catering options to suit any dietary restrictions or preferences. And suppose we add our local troops of enthusiastic volunteers. In that case, you can rest assured that Chiang Mai has everything you need to make Devcon7 a memorable, fun, and successful experience for both organizers and attendees.
3. Are there venues with the capacity to host between 5-10k+ people?
Yes, the Chiang Mai International Exhibition and Convention Centre, or CMECC , can accomodate over 10k people.
CMECC is one of Southeast Asia's largest convention and exhibition centers. With a usable space of 60,000 square meters, the centre is perfectly prepared for all types of events at both national and international levels.
The CMECC is composed of two main buildings, SMEs building, and main exhibition and convention hall. The main exhibition and convention hall is a large 2-story building with three main services including exhibition halls, convention halls and meeting rooms. 3 interconnected exhibition halls with a combined column free space of 8,000 square meters can accommodate more than 10,000 people. CMECC provides a large convention hall with 1,700 square meters, 29 various modern designed meeting rooms (which could be used for interviews, or in-person meetings when a quiet place is required) and other supporting facilities. Chiang Mai and its Lanna history are also well represented through the beautiful Thai-Lanna style arts and architectures within the premises. Parking for over 3,000 vehicles is available to visitors around the area and this space could be put to other uses (Night-market during the Hackathon?). CMECC is a 10 minute drive from the city and 15 minute drive to Chiang Mai International Airport.
The 7,443 square meters of multi-use outdoor space is designed to accommodate the need of all types of outdoor events and activities.
4. What are attractions in or around the city, and how close are they to the venue?
Chiang Mai has a plethora of things to see and do, and it's impossible to list them all. However, for a list of the top and closest attractions, check out this link.
Here are a few recommendations for activities to consider while visiting Chiang Mai:
Take a tour and go hiking to explore the beautiful surrounding countryside.
Consider a meditation retreat to unwind and connect with your inner self.
Visit the vibrant street markets to experience the local culture and sample delicious street food.
If you're in Chiang Mai during the Lantern Festival, be sure to attend the festival for an unforgettable experience.
Visit the historic old city, where you can explore the ancient temples, including Wat Phra Singh and Wat Chedi Luang.
Take a trip to the nearby elephant sanctuaries to learn about and interact with these gentle giants.
Explore the Doi Suthep-Pui National Park, which is home to the stunning Wat Phra That Doi Suthep temple and offers breathtaking views of the city below.
Check out the Chiang Mai Night Safari, where you can see a variety of exotic animals up close and even take a tram ride through the park.
Take a cooking class and learn to prepare authentic Thai dishes.
Visit the stunning Bua Tong Waterfalls, also known as the "Sticky Waterfalls," where you can climb up the cascading falls without slipping.
For an off-the-beaten-path experience, consider a visit to the Karen Long Neck Tribe village, where you can learn about their unique culture and customs.
Take a relaxing bike ride along the scenic Mae Ping River, which winds through the heart of Chiang Mai.
Visit the Art in Paradise Museum, where you can take fun and creative photos in 3D art installations.
Or the MAIIAM, the contemporary art museum, hosting a beautifully curated collection by some of the most emminent artists in Asia.
For a taste of adventure, go ziplining through the lush jungle canopy.
If you have the time, surely consider taking your motobike across the epic Mae Song Loop. One of Thailand's most famous multiday adventure and scenic trips, a circular route of approximately 612 kilometers that starts from Chiang Mai and passes through Pai, Mae Hong Son, and Mae Sariang. An adventure, you surely wont forget. https://adventuremotorcycletravel.com/listing/mae-hong-son-loop/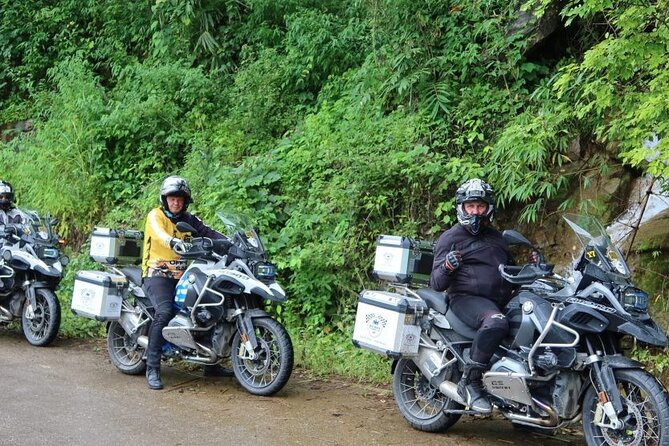 Lastly, enjoy the vibrant nightlife scene, with many bars and clubs offering live music and entertainment.
Ethereum community and Impact
1. How does the Ethereum community look like in this region (e.g.: existing large community/ small but growing rapidly, etc.)?
Chiang Mai is home to a growing community interested in Ethereum and the broader web3 space. The city has numerous meetups and Facebook groups available to join, such as Ethereum events | ethereum.org and Bitcoins in Chiang Mai | Facebook, making it easy to connect with like-minded individuals.
Yellow Coworking is a popular blockchain-oriented coworking space in the city hosting weekly web3 meetups with a strong focus on the Ethereum space. Many other vibrant co-working and co-living options offer all kinds of meetups and host regular events.
Chiang Mai is also home to an important tech university with a robust Computer Science department, attracting Thai and international students yearly.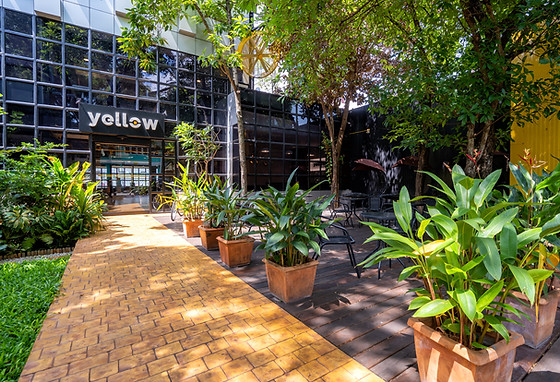 Chiang Mai hosts an anual NFT conference https://twitter.com/nftartcon.
and is certainly the Art capital of Thailand (Chiang Mai Art Scene: An Art Lover's Guide to the City , https://www.chiangmaidesignweek.com/) and there are many NFT artists from this city.
Thailand hosts many blockchain projects, with Bitkub being one of the country's largest CEXs (Centralized Exchange).
Crypto City Connext, a collaborative network working to establish Chiang Mai as a blockchain hub for Southeast Asia, is also based in the city. They have partnered with the public, private, and educational sectors towards that end and have real world use cases for blockchain in their cities, which will soon be implemented nationwide. Chiang Mai Connext is situated in a burgeoning blockchain ecosystem in Thailand as a blockchain sandbox. Chiang Mai is also located in a special economic zone, so Chiang Mai Connext is now working with the public sector to leverage this opportunity and bring this attractive benefit to tech startups.
Moreover, Chiang Mai hosts the annual Blockchain Mountain Conference, the biggest blockchain event in northern Thailand, held at the Science and Technology Park of Chiang Mai University. The event attracts many attendees, ranging from developers to investors and entrepreneurs, and provides a platform to explore the latest trends and innovations in the blockchain space.
Chiang Mai's Ethereum community is blooming, with a strong foundation of local meetups, co-working spaces, and university programs. With the support of initiatives like Crypto City Connext, events like Blockchain Mountain, and spaces like Yellow, Chiang Mai is poised to become an important hub for Ethereum and web3 development in Southeast Asia.
2. What is the potential of Ethereum to have an impact in that region?
Thailand's blockchain-friendly policies and supportive attitude toward innovation have created a thriving ecosystem for blockchain technology in the region. With a high interest in blockchain technology among the country's young population, Ethereum is well-positioned to attract a new generation of developers and entrepreneurs eager to experiment and contribute to the ecosystem. Furthermore, with a strong nationwide network and experience hosting large-scale blockchain events, Chiang Mai offers an ideal location for Ethereum's educational initiatives like Devcon.
Ethereum's collaborative and community-driven culture aligns well with the Thai people's values of caring and supporting one another, which can foster strong relationships between the local community and the Ethereum ecosystem.
The significant progress made in education in Thailand, combined with the efforts of public and private institutions, provides a robust foundation for Ethereum to drive further development in the region.
Educational events like Devcon can bring students, teachers, and professionals together, introducing them to the latest developments in Web3 technology and inspiring them to contribute to the Ethereum ecosystem.
By leveraging its educational initiatives, Ethereum can significantly build a brighter future for all in Thailand, promote innovation, and drive social and economic growth.
A great city with a vibrant community, very much in tune with the Eth ethos and values, prioritizing collaboration, innovation, and community-driven development. With its supportive environment for blockchain technology and a strong network of professionals and enthusiasts, this city has the potential to be a leading hub for Ethereum's growth and impact in the region.
(https://www.atato.com/why-thailand-is-a-hidden-gem-for-blockchain-2/)
3. How is hosting Devcon in that city benefiting the Ethereum ecosystem?
Thailand has a welcoming environment for blockchain technology, making it an ideal location for Ethereum and other cryptocurrencies to impact the region. The country has a favorable attitude toward innovation. It continuously embraces initiatives that bring innovation to the country. Its population shows a keen interest in blockchain technology, being one of the countries with more of the population owning crypto.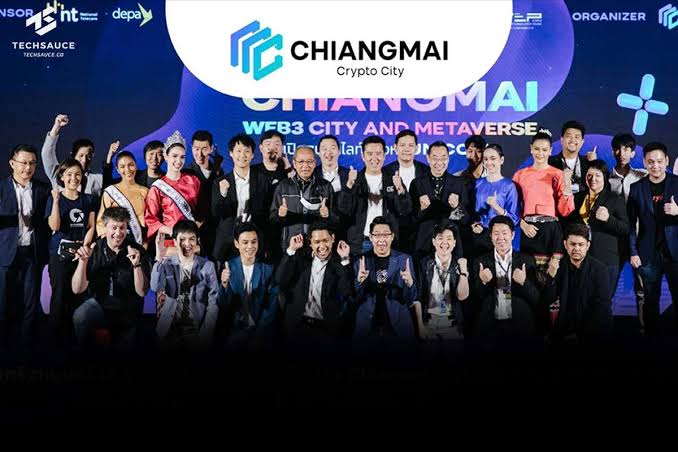 Listen up, fellow Ethereum enthusiasts! Chiang Mai is the on the way of being the blockchain hub of Southeast Asia, and we're not just saying that because we're high on durian. We've got everything you need to host Devcon7, from a bustling community to a blockchain sandbox (yes, you heard that right). Our NFT conference is so lit, it's practically on fire, and our local artists can whip up an NFT masterpiece faster than you can say "smart contract." Our co-working spaces are more comfy than a hammock on a beach, and our tech university is so advanced, they're already building a moon base (okay, we're exaggerating, but you get the point). And let's not forget our Thai blockchain influencer network. These folks can make anything trendier than avocado toast.
So come on over to Chiang Mai, and let's get cracking on some blockchain magic. Who knows, maybe we'll even convince Vitalik to join us for a round of spicy papaya salad.
Concerns and Downsides
Every location has its pros and cons. It's important also to consider the potential downsides.
What are possible risks?
September and October are rainy season months, we suggest bringing an umbrella.
What could be the downsides?
Downsides to be aware of include the potential for traffic jams, especially in areas with a high volume of tourists. Of course, this can't be compared to the traffic issues in Bangkok or other bigger cities in the region, in fact if we compare, traffic is pretty smooth. Double pricing for foreigners is a common practice when visiting national parks or certain tourist attractions, pubs close at midnight, and alcohol consumption is not allowed on Buddhist dates. So, it's important to avoid scheduling conference dates during Buddhist Celebrations, and popular events such as the Lantern Festival.
Point of contact and suporters
Here are some experts in the Chiang Mai area who may be valuable resources for those interested in blockchain and related fields:
Leo Lara, EF, PSE, zkEVM team (contact me on Telegram)
Dr. Mayuree Srikulwong, a Thai PhD in Computer Science from the University of Bath who teaches at several universities in Bangkok. Her research contributions can be found on ResearchGate.
Navaporn Nalita,M.D. Founder and Project Leader at Crypto City Connext(Previously known as Chiangmai Crypto City). Neurosurgeon. Neurointerventionist.Board member at Thai Metaverse Association.CEO at TYVM entertainment company. Angel investor.twitter/tdokdakChiangmaicrypto.city
Patricia Sirkia, a blockchain entrepreneur who lives in Chiang Mai, co-founder of a blockchain focussed space called Yellow Incubator.
Eniko, a web3 developer based in Chiang Mai running weekly meetups.
Rai Yang, a blockchain security researcher/auditor at Consensys Diligence and privacy/ZKP tech enthusiast.
Xixi, Branding @Wormhole3 , Co-Founder of @Women Buidl Foundation , NomadVerse DAO, Reporter DAO. Web3 buidler, Crypto nomad in CM for long-term.
Harry Liu. A web3 developer; Core contributor of Antalpha Labs; Cofounder of Rebase community
Zhong, DJ, Red Dot Award Designer, building a decentralized start up society in Chiang Mai, Twitter: 4seasDeSoc
Ren, narrator of Summer of Wamo, director of 706 Dali, Ex-Googler
Sig, filmmaker, web3 builder, Twitter: 0xSig
Roberto Weiser, Founder at AirDeveloppa, electronics engineer and local Web3 entreperneur
Additional Information
Language: The official language of Thailand is Thai, but English is widely spoken, especially in Chiang Mai, tourist areas, and among professionals. This makes it easy for international visitors to communicate with locals and navigate the city.
Currency: The currency used in Thailand is Thai baht (THB). Having some cash on hand is recommended, as many small businesses and street vendors may not accept credit cards. However, major hotels, restaurants, and shopping malls generally accept credit cards.
Accommodation options: Chiang Mai offers a wide range of accommodation options, including budget guesthouses, mid-range hotels, and luxury resorts. Many options are available near the city center, and some offer scenic views of the surrounding mountains.
Health and safety: Chiang Mai is generally considered safe for travelers, with a low crime rate. However, taking common-sense precautions, such as not leaving valuables unattended and being aware of your surroundings at night, is important. Drinking bottled water and using mosquito repellent is also recommended to prevent mosquito-borne illnesses such as dengue fever and malaria.
Culture and customs: Thailand is known for its unique culture and traditions, which may differ from what visitors are used to in their home countries. For example, it's important to dress modestly when visiting temples and to remove shoes before entering certain buildings. Additionally, showing respect for the monarchy and avoiding any negative comments about the Thai royal family are highly valued in Thai culture.
Time zone: Chiang Mai is in the Indochina Time Zone (ICT), 7 hours ahead of Coordinated Universal Time (UTC+7). Visitors from some parts of the world may experience jet lag when traveling to Chiang Mai, especially from a region with a significantly different time zone.
Chiang Mai produces some of the best quality chocolate and coffee in the world.
Thailand is the first country in Asia to legalize weed.